05: Cruising: Bahamas
Onwards to Allans Cay
The next day, it's time for a little perspective.
We ARE sailors. We've sailed from North Carolina to the Bahamas almost entirely on "the outside" (ocean, not ICW). With every sail we make mistakes but learn so much from them. We may not have a lot of experience, but we are gaining it quickly.
Yes, things always break but that's normal on a boat. What matters is that we are always able to fix them.
Yes, the unknown is not always a comfortable place to be, but we have always been able to find a place to drop anchor, we have never dragged anchor (yet), we have yet to hit another boat, and we are learning more and more every day, with every mistake we make.
So THERE.
Last night was doom and gloom, but today is a new day. We have sailing to do and, oh yeah, we need to see if the engine is going to start or blow up again.
Stéphane knew right away why the engine was revving up to a bajillion RPM last night, so he fixed that issue. The problem is, we're not sure how much damage was done to the engine; not sure if she will even start; kind of afraid to start her up.
Well, wouldn't you know, Dave on Surely Boo is a diesel engine mechanic! Seriously? He and Stéphane talk engine stuff and start up the Perkins. She hums as she revs in her normal happy place at 1000 RPM.
Well, okay then. I guess…let's go to Allans Cay?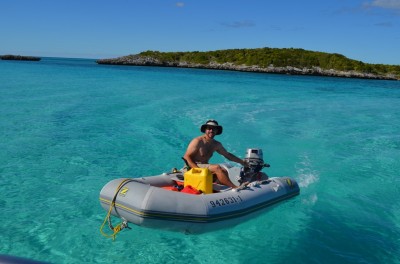 Again, not much wind so we motor-sailed six hours south and east to Allans Cay (pronounced "key"). Allans Cay is a collection of three small islands upon which roam iguanas. But not just any kind of iguanas – the iguanas at Allans Cay really like people. Because people come in droves on tourist boats to hang out on the beach and feed them grapes. They really like grapes.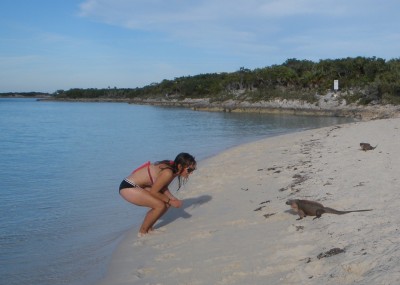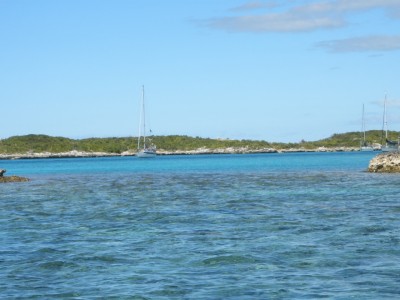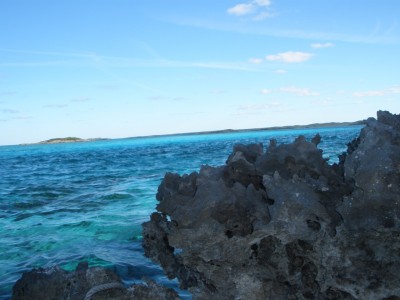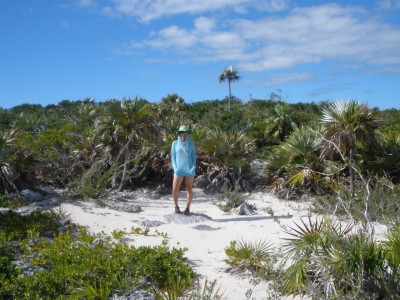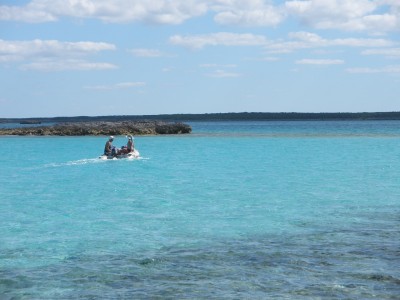 We are in paradise and loving it!