06: Cruising: The Caribbean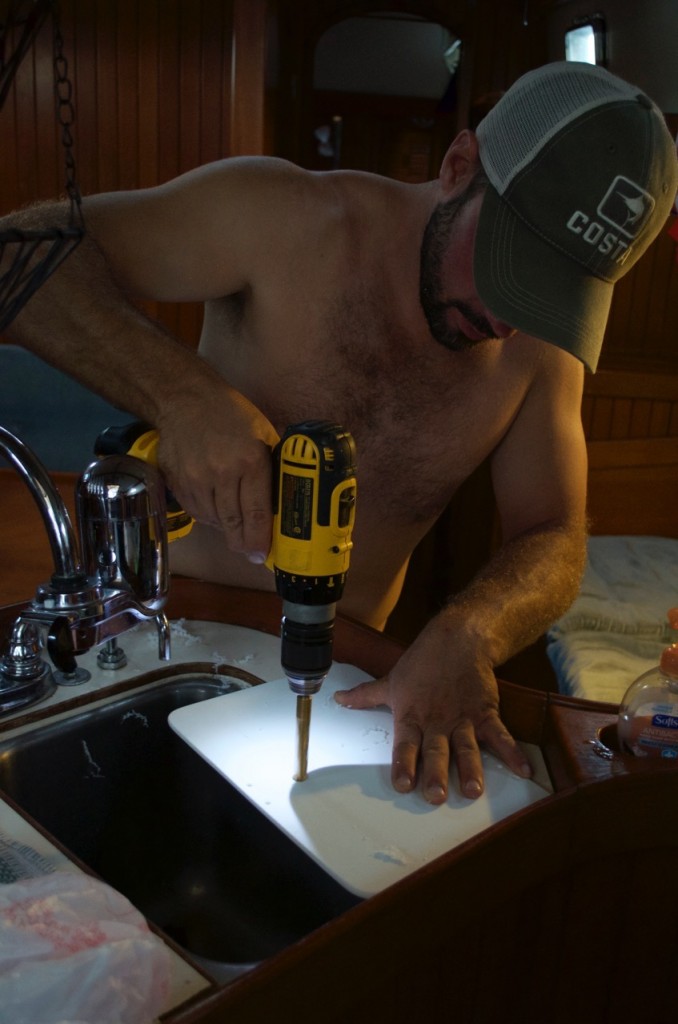 Still Working…
Although all the real major refitting was done on Free Range before leaving Oriental, there's ALWAYS little projects that need to be done along the way.
The other day we found ourselves anchored at Redhook – an anchorage on the east coast of St. Thomas – because our buddy boat had broken his forestay. Within walking distance of Redhook we discovered a boatyard!!! Boatyards are awesome because they offer parts, supplies, carpenters, mechanics, tools – anything you can think of to fix your boat – it's probably at a boatyard.
Anyways, boatyard proximity means we can fix the cockpit shower door that one of us stepped on a month or so ago (not me!!).