11: Becoming Mainers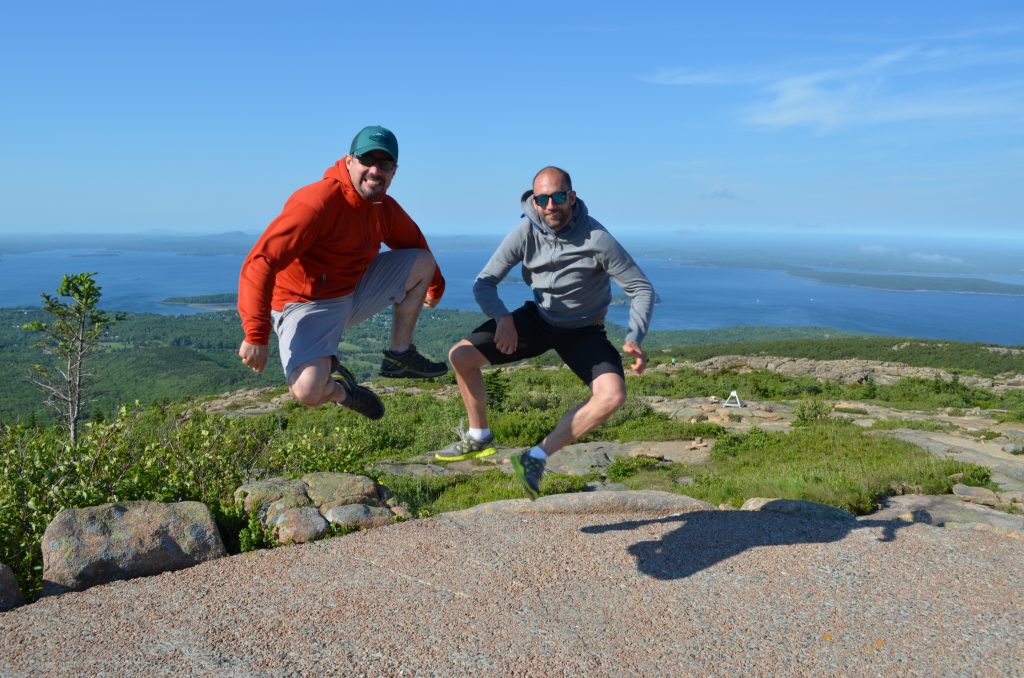 A Week with the BabyMooners
Amidst packing up Potters Drive and securing a roof over our heads for the upcoming month (phew, it finally happened – I'll tell you about it in the next post), we had the pleasure of spending a week with Stephane's (and now mine) very good friends from Switzerland, Matthieu and Christelle.
We spent our final Potters Drive days dipping our feet (me) and bodies (everyone else) into the cold water of Phillips Lake, eating late dinners out on the deck, and taking in the nightly light show, compliments of the fireflies.
The BabyMooners are visiting Quebec for a month but took a detour down to Maine. This is a big deal because the Swiss don't really DO driving long distances. To a Swiss, driving 30 minutes is kind of a big deal. I am not sure if this is because most people do most of their driving locally / within their countries (which are a lot smaller than the US – In Switzerland, you drive four hours and you are in Paris. Drive four hours in the US and you're MAYBE in another state, but not much has changed.), or because gas is so much more expensive, or it's just a cultural thing? Or maybe a mix of them all? Or maybe none of it. No clue. Anyways, the concept of a "road trip" is definitely an American one. So BRAVO to Matthieu and Christelle for making the big five-hour drive down from Montreal to spend time with us!