13. La Famille Hefti
Hugo
So very much more to say on this topic but at the moment I have the use of just one arm – the other is engaged in infinitely more important business: holding our son.
So to be brief: Hugo Jürg Hefti joined Stéphane and I Monday morning, October third at 11:46. I was able to have the natural, non-medicated birth we were hoping for (ouch) and after an hour and a half in the birthing tub and fifteen minutes on the birthing stool, Baby Cub is here.
Stéphane caught and placed Baby Cub on my chest, face down. We were so excited that BC was here that we didn't even think about the gender until one of the nurses asked! We then flipped him over and…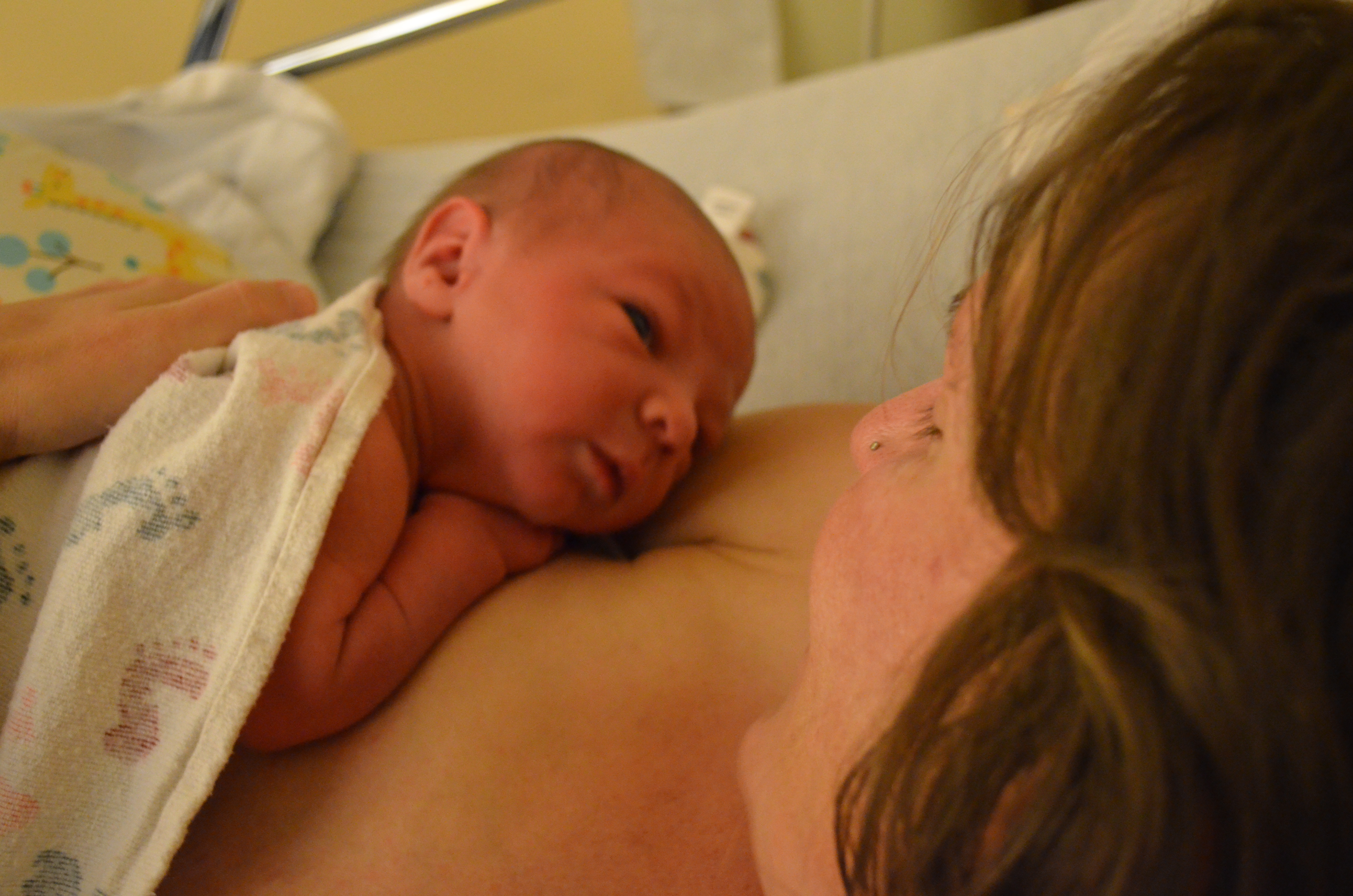 Mom, dad, and Hugo Bear are happy and healthy. Mom and dad are sleep-deprived but Hugo is getting tons of food and sleep and that's what matters.
Lots more photos and stories to come.