13. La Famille Hefti
The First Month
Well, The Hefti Family has survived over a month. As I type, I hear Hugo Bear's soft coughing/grunting noises coming from the crib. Which means he'll be up soon. Which means a slapdash eeeeeep post – so here goes:
Top seven observations from our first month (because ten would take too long and I'm tired)
When changing the diaper, make sure that you point the penis DOWN before closing the diaper. Otherwise you will get a wet baby, soaked onesie, and soiled crib sheets (thank you, YouTube, for helping us figure this one out).
When baby starts to cry, insert pinky finger into mouth: you have now earned yourself an extra ten or fifteen minutes of quiet so you better find some breastmilk wherever you have it stored – in the breast, in the bottle.
If you want to get anywhere on time, add at least an extra 30 minutes.
Projectile pooping mid-diaper-change happens. Excellent hand-eye coordination and quick reflexes are crucial in minimizing the impact to the surrounding areas.
Crying typically means: change me, feed me, pay attention to me, I'm gassy. Not sure about the order. I'll have to get back to you on that.
When out in public, you are a walking target for moms. Be prepared to answer the following questions: How old is he? What's his name? And be prepared to smile and listen to the Mom Stories that ensue. It's actually quite endearing if you have the patience and time (the former I am learning, the latter I have nothing but these days).
Laundry… << insert something witty and clever about doing laundry every day because your newborn poops and pees and pukes. The sleep-deprived brain is shutting down… >>
You have no time for yourself, not a second. You are crazy busy all day but then at the end of the day you wonder what the hell you did all day…Rinse and repeat…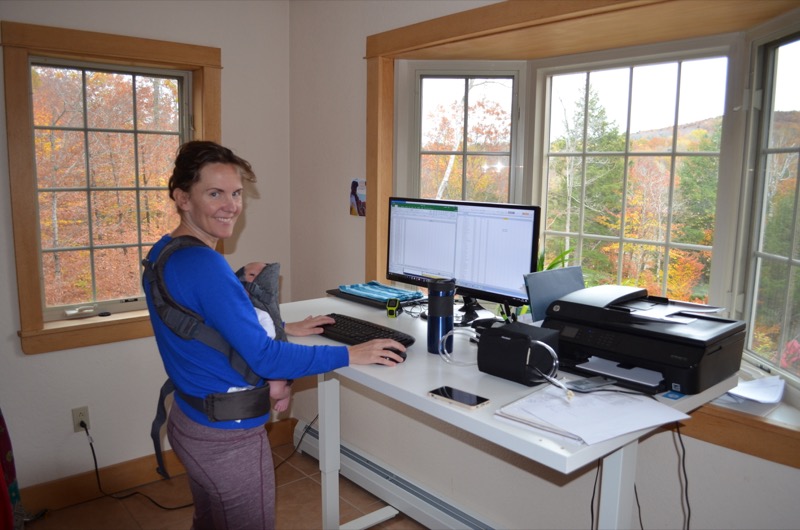 And as the cries have now moved up a level from minor to premium, it is time to attend to the my little schnacki (that's snail in German). Here's to another month!