03: The Refit
Big Boat, Little Boat
This past Saturday we took a day off. And boy did it feel good 🙂
We drove back to Nofolk and got to spend the morning on the aircraft carrier on which Dan currently serves – the USS Harry S. Truman (The Buck Stops Here!).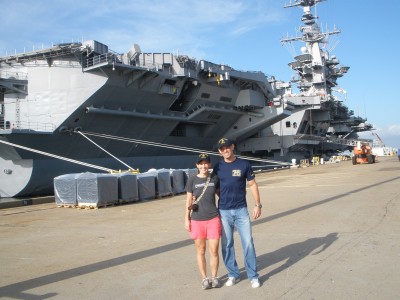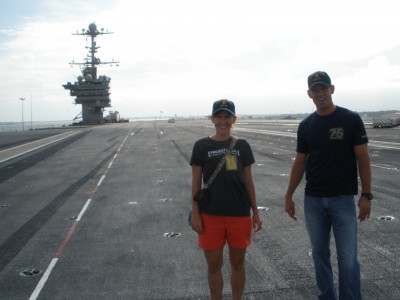 Later in the day, we met up with a guy selling his dinghy and motor (a Craiglist connection, of course) – both checked out so we now have a dinghy for Free Range!
Take a look at this awesome gift from Dan – these are Harry S. Truman CHIEF hats with our names and "Free Range, Montrose, CO" on the back. So special.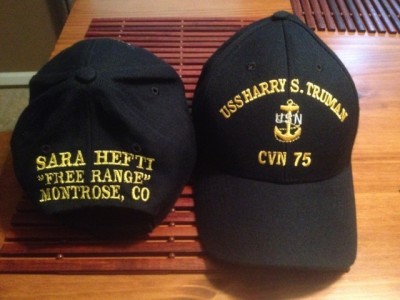 Up and out of Norfolk early the next day for finishing touches to Free Range before she goes into the water on Monday.