14. Land of Enchantment
The Story of The Baby Bison
We moved to Maine in January of 2016. By March of 2016, the realization that Vacation Land was not our cup of tea was in full effect. But you can't just leave a job after a month because you don't like the bugs/weather/indifferent neighbors/suffocating trees. Reluctantly pulling on our grown-up pants, we committed to making the best of Maine for one year and started planning our exit strategy. Part of that strategy involved logistics: how do we get our stuff from A to B? While the "B" was at the time unknown to us, we DID know that it would be somewhere Out West.
Do you know how much it costs to rent a U-Hail to go from A to "B"? Two thousand dollars! Yup, I was shocked as well. You know what you can buy for $2K? Eight hundred dozen eggs (organic, cage free)! Twenty-five pairs of Salomon trail running shoes! Thirteen and one-third 60m climbing ropes OR…one third of a toy hauler.
Instead of throwing all those dollars at U-Haul, we threw them (x3) at a nice man from Virginia. VA Man posted his little toy hauler on Craigslist; and one snowy day in December, after searching and searching for the right RV for us, Stephane finds it. The only problem? Virginia is 15 hours away (and 15 hours back), we are both exhausted from Hugo (two months old), and Stephane's shift begins in three days. You would think these things would deter Stephane, but let's be honest: nothing deters Stephane when he's made up his mind.
Two days later, road-wearied, but excited, Stephane returns with The Baby Bison / Escape Pod (yes, we name our "homes" – I suppose it is because we've had so many over the years it helps us keep track). The reason behind the name? Our new camper is a mini version of The Great White Buffalo + the means to helping us escape Maine.
So, what's a toy hauler? I really didn't have a clue until we started researching campers. A toy hauler is basically a camper with an interior "garage" space. This allows you to haul your ATVs, dirt bikes, mountain bikes, motorcycles; whatever your toy of choice may be. Regular campers have beds and dinettes and immovable walls that make it hard to pack large things. PLUS, regular campers have one small door in which to enter while a toy hauler has a side door AND a giant ramp that opens up in the back making loading all your toys (or belongings) a breeze.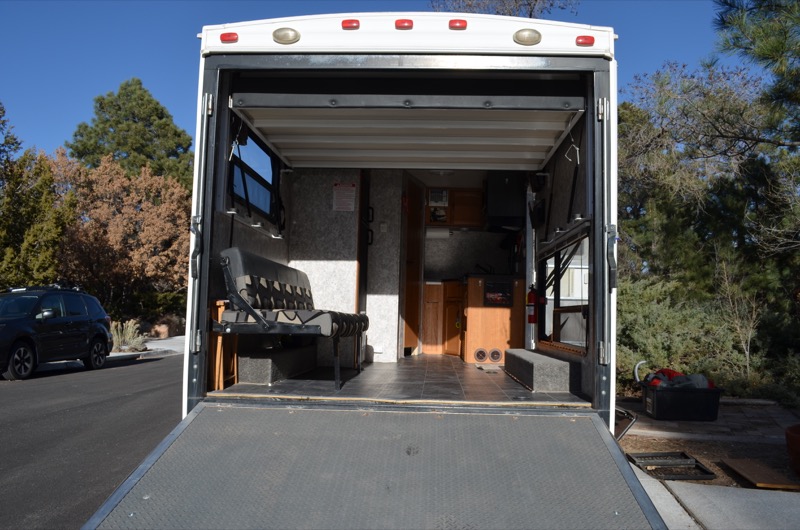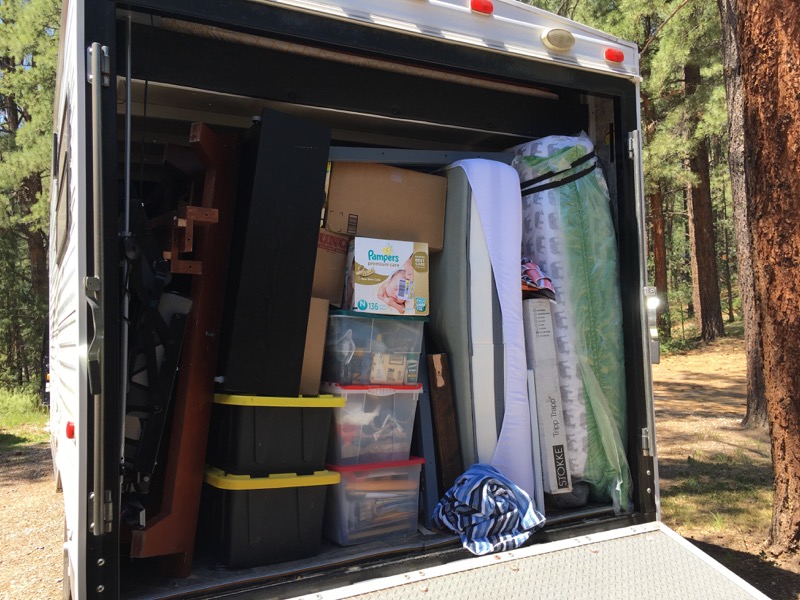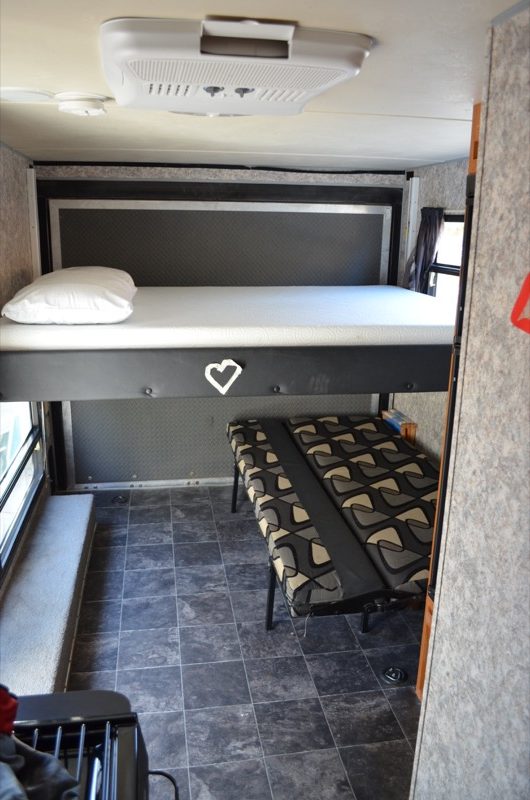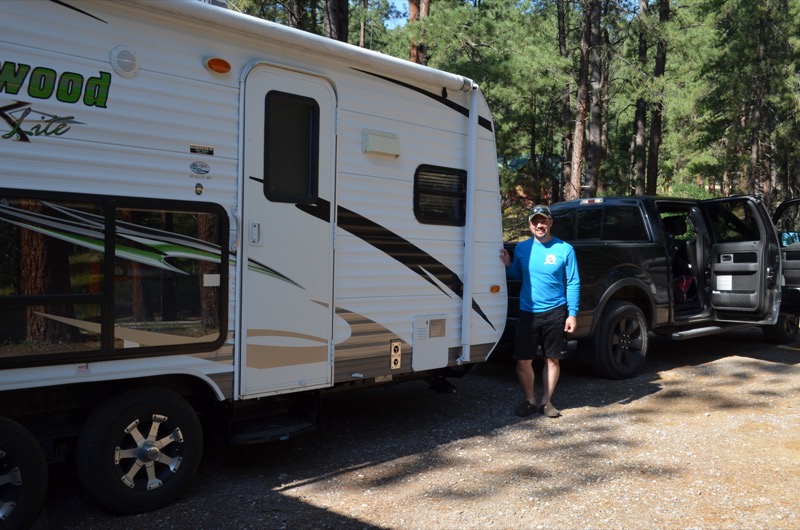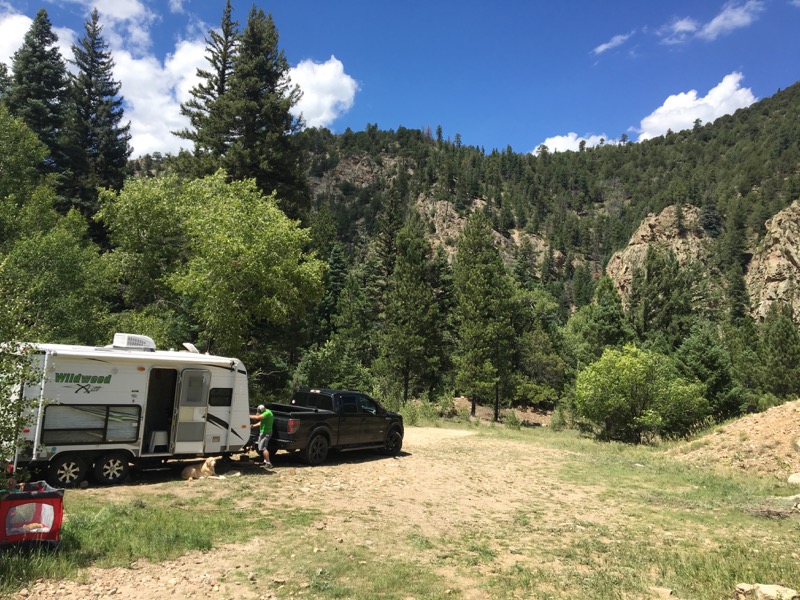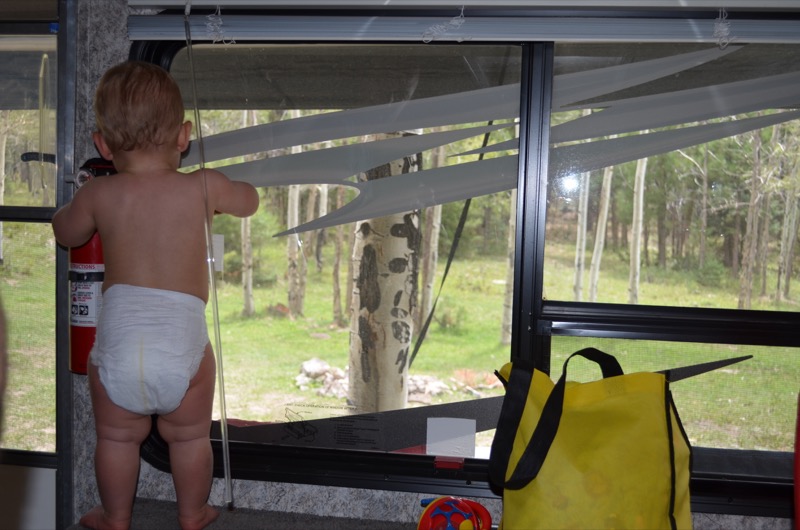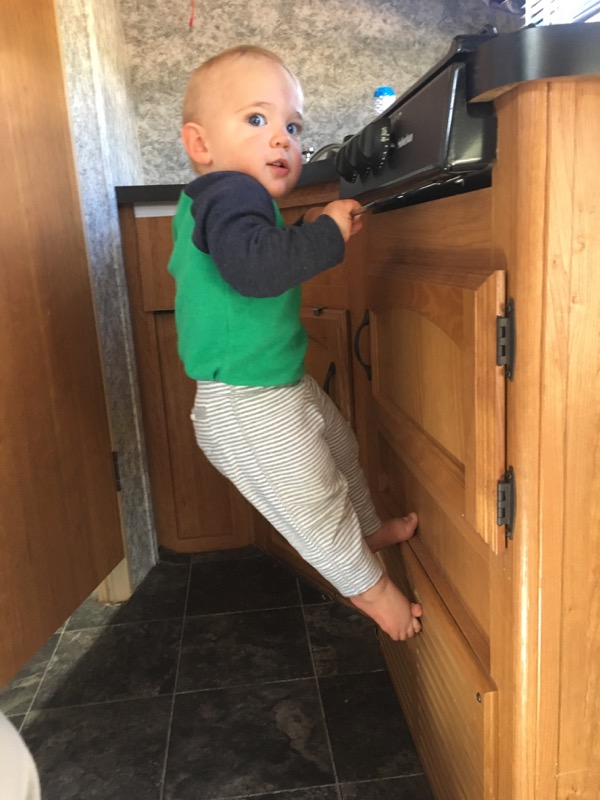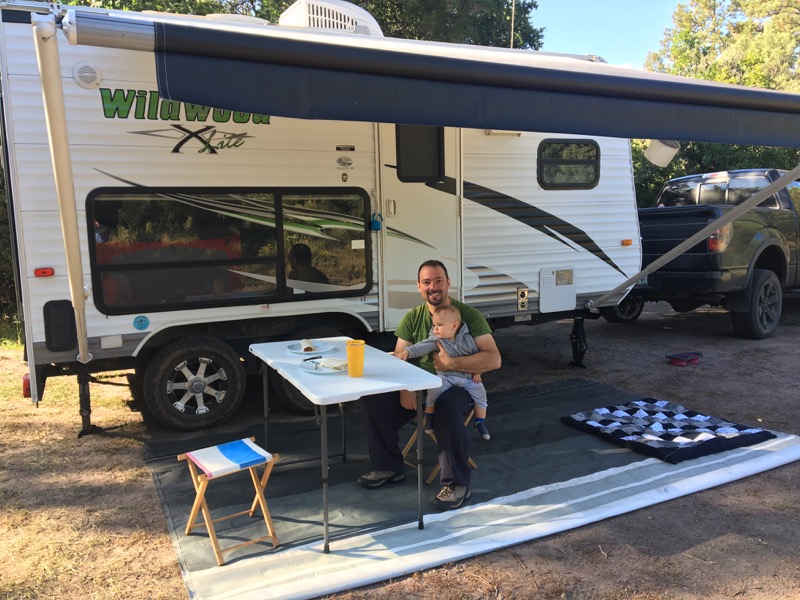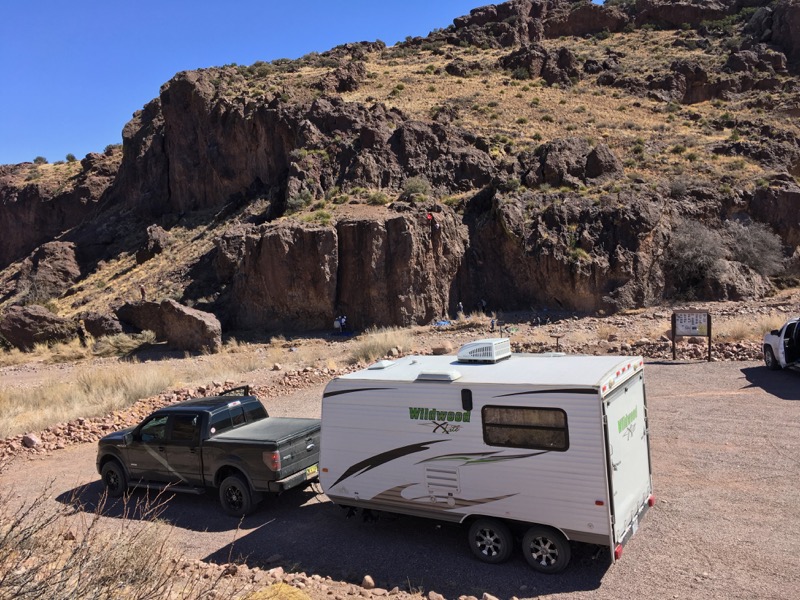 Thank you, dear little Baby Bison, for all the miles and all the fun! We hope you will be well-cared for with your new owners!