14. Land of Enchantment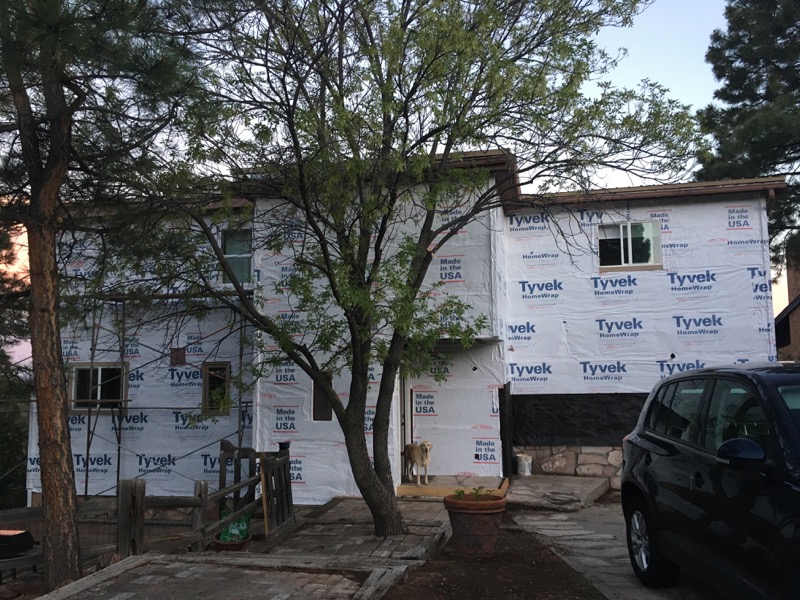 Casa Uva gets a Face Lift

Our home, Casa Uva, has been stripped of her weathered, rotting scales; she is now sporting a more edgy, modern look: we call it gypsy boho. It's not quite the look we were going for (or paid for, for that matter), but at least she is protected from the elements.
When all is said and done, Casa Uva will flaunt her new curves, color, and style. That is, if the project ever crosses the finish line.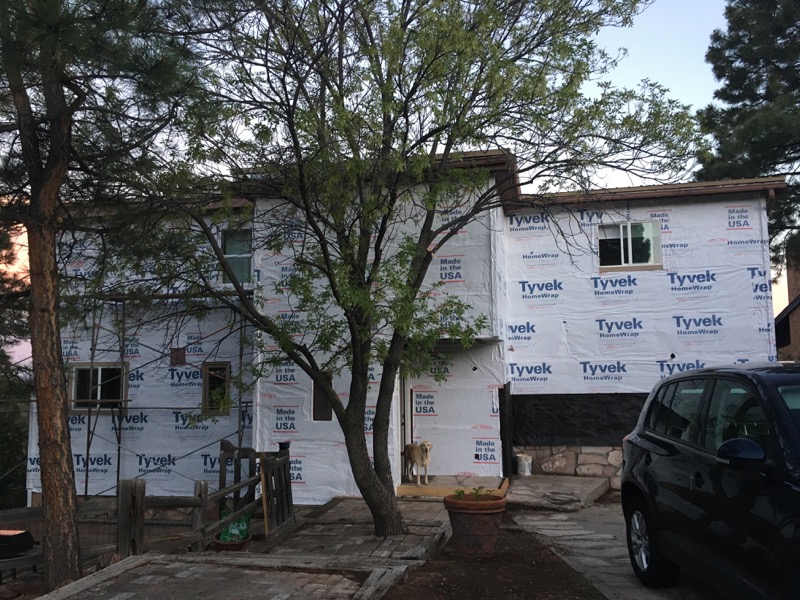 As I write this it is June 5th. This project began May 15th and we were told would be completed by the end of the month of May (LOL!).