03: The Refit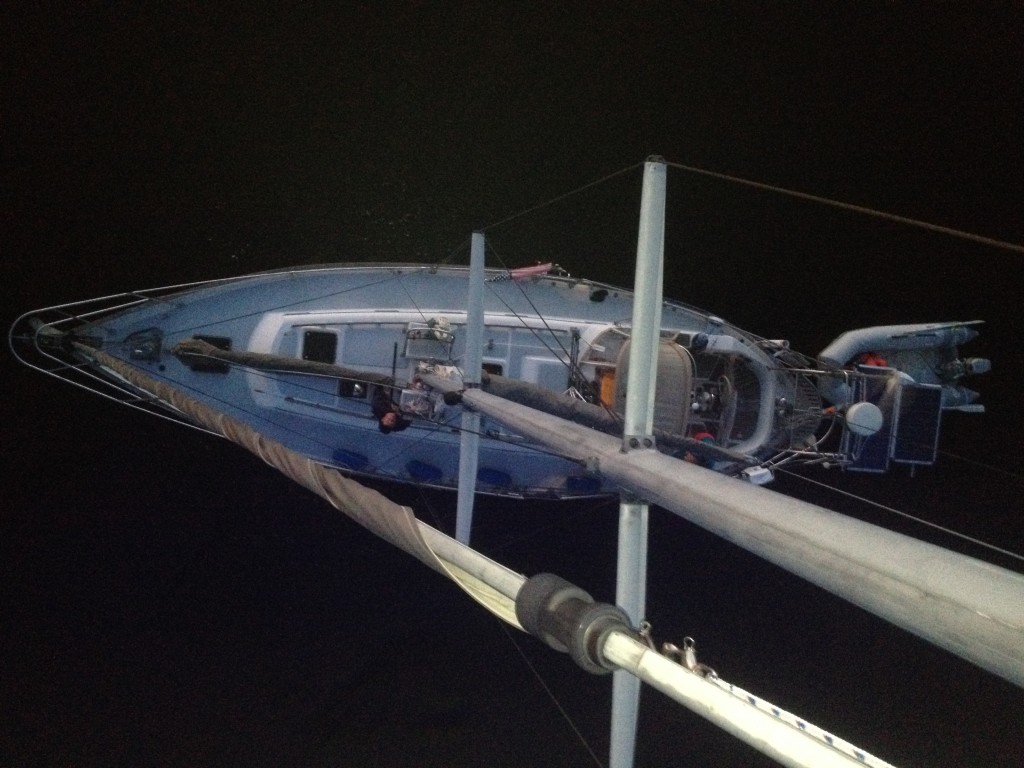 Hard Aground
Dan drove down from Suffolk this past weekend to hang out with us on Free Range. So fun to have my little brother as our first overnight guest! I cleaned out the quarter berth (which was good because was fast becoming "the junk drawer" of the sailboat) and got it ready for Dan.
We worked on projects until Dan got in and then took Free Range across the Neuse River. After an easy anchor (with ONE anchor only this time), we hopped in the dinghy and sped over to shore to check out a beautiful old cemetery.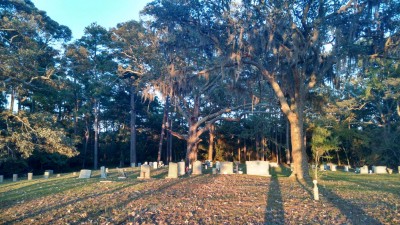 Back at Free Range, Stephane decided that he needed to try out the bosun's chair. The bosun's chair is a chair that can be attached to a halyard. Instead of hoisting a sail, you hoist the person in the bosun's chair up the mast. We thought that our anchor light (white light at the top of the mast) was not working but once Stephane got to the top, he discovered that it was.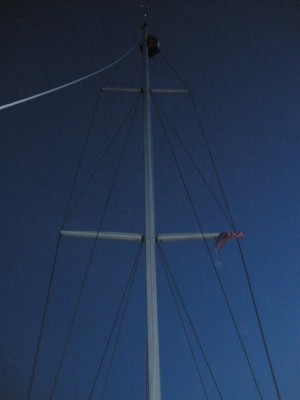 Stephane cooked us all an amazing chicken curry dinner and we drank beers and wine and enjoyed each other's company.
Next morning, heading out of South River, we run aground HARD. All of a sudden we are in the channel and the next thing we know, depth is 5.5 feet (we have a six foot draft). We three just sort of sit there looking at each other, not quite sure what to do next (I'm thinking, "thank goodness we bought a year's worth of free towing service through TowBoat US").
Then I remember reading about different techniques for getting un-grounded. I don't remember where I read this (probably one of the many sailing books that Stephane purchased over the last few years) but it comes back to me- what we have to do is take one of the anchors out via dinghy and drop it in deeper water. Then we try and push off with the engine and pull with the windlass. It took three tries but we got off!
Happy times!