13. La Famille Hefti
Mighty Myra
Miso
Myyyyyyyso
Myra-Bear
Myra-Bell
Palmyra
Mighty Myra
Myra
Turbo mode. Sad eyes. Tail-thumping, trail-running, snow-rolling. Loyal, loving, constant, gentle soul.
Myra began her life in the shady dirt yard of an old, run-down house on the side of Highway 50, en route to the Black Canyon. Just across from the Old West Museum.
It was the spring of 2010 in Montrose, Colorado.
As I was walking out of Murdoch's, the local farm store (not sure what I was doing at Murdoch's), I saw an advertisement for Labrador Retriever puppies; I remember it caught my eye as I breezed past. I thought about it for one second, then stopped, turned around, tore off one of the paper nubs with the address and stuffed it in my shorts pocket.
A teenage boy brought me into the yard where I was surrounded by a tangle of small yellow and black labs. They were all sharp teeth and claws, soft ears, and little puppy growls as they played with and climbed over each other. One caught my eye and I grabbed her and set her aside to play with. I wanted to be sure she was the one, so I asked the boy if I could bring a friend back…but if we return her to her litter, how would we know which one she is? The boy ran into the house and brought out his sister's nail polish. He painted one of my puppy's tiny, sharp nails a bright pink. That's how we would know her.
I brought my friend Jon back with me for an expert opinion (he said yes), handed the boy some cash, and took the puppy with the pink nail home to South 6th Street.
And that is the story of how Myra came to be my dog.
Myra came into my life in the Springtime. Ten years and many trails, mountains, rivers, road trips, snowfields, and climbing trips later, she took her leave, also in the Springtime.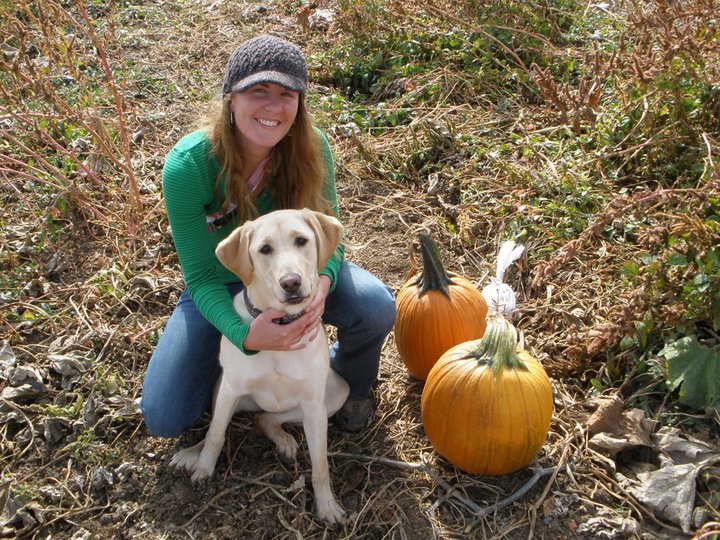 Myra was my work companion, my trail-running partner, my shadow. The first few years she topped mountains with me, logged endless miles on the trails with me, followed me on camping trips and lounged in the 6th Street living room on the purple carpet. It was always me and Myra.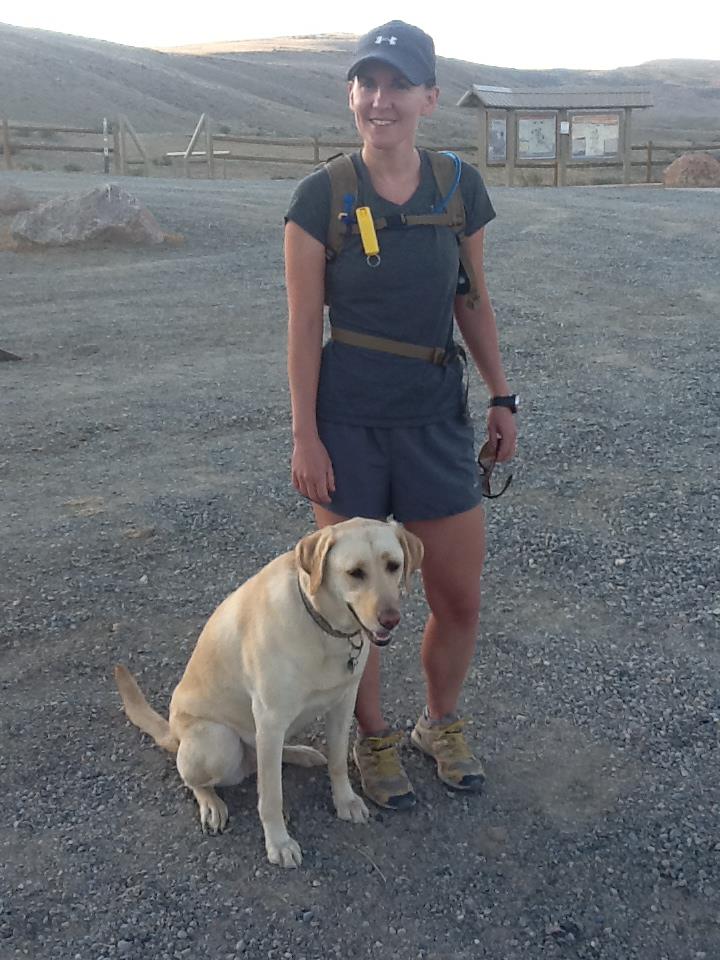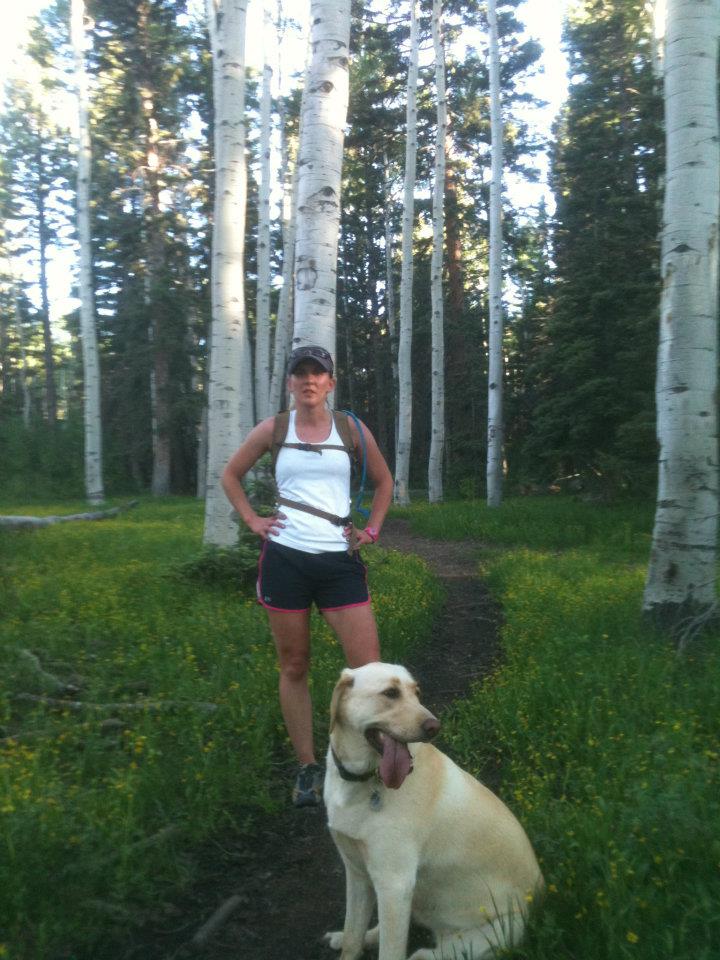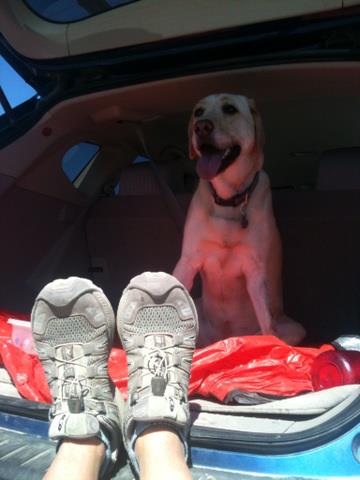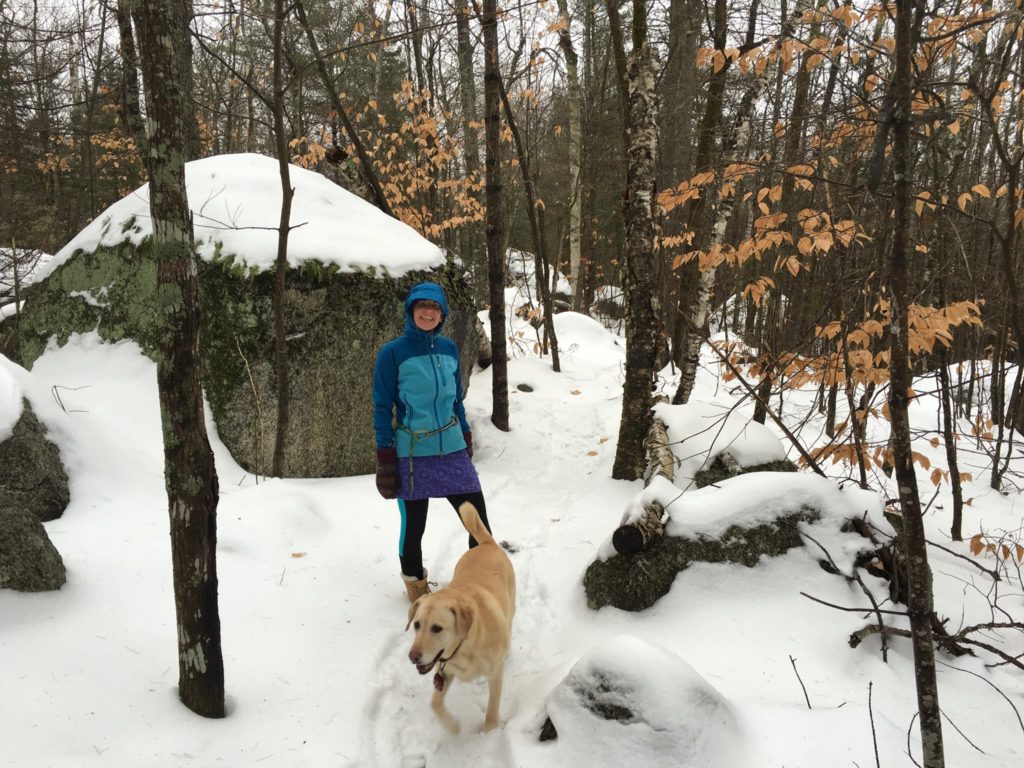 And then this Swiss guy came into my life.
Myra decided that he could join the pack.
From that day on, she became more and more Stephane's dog. He shaved her in the summers to keep her cool, trimmed her nails, poured over dog food ingredients to ensure she had the best ratio of fats to proteins; always made sure she was clean, fed, and happy.
And Myra loved him. Dearly.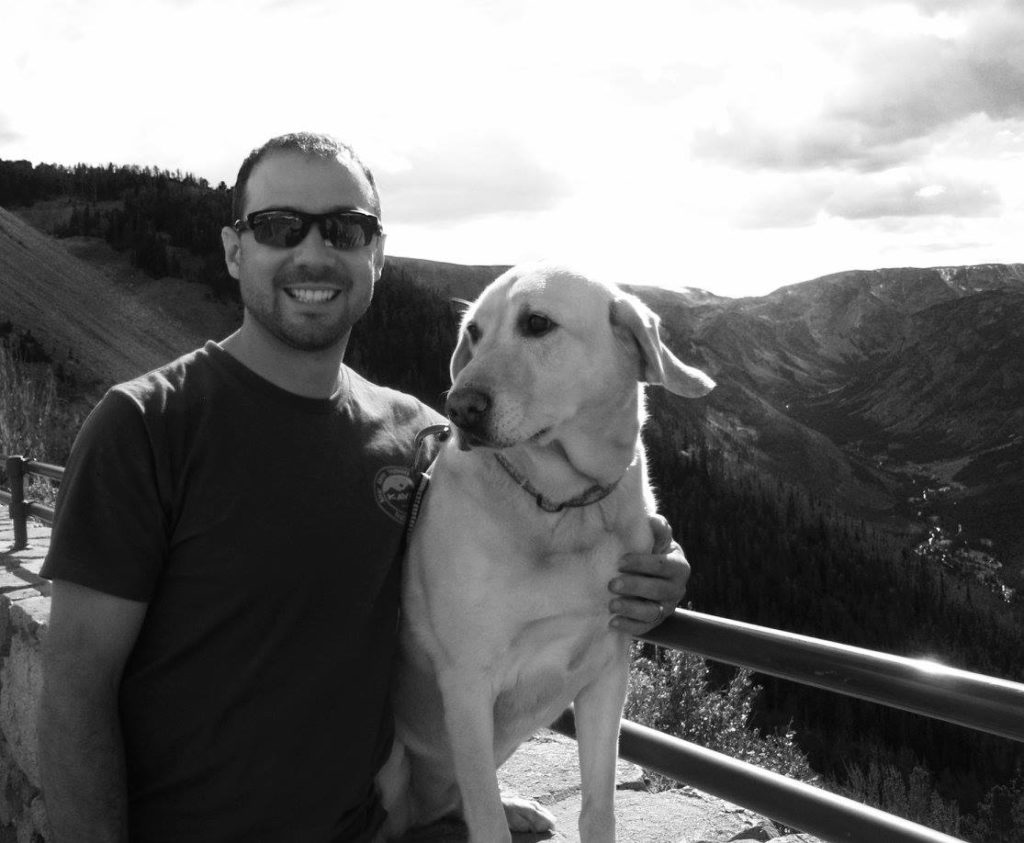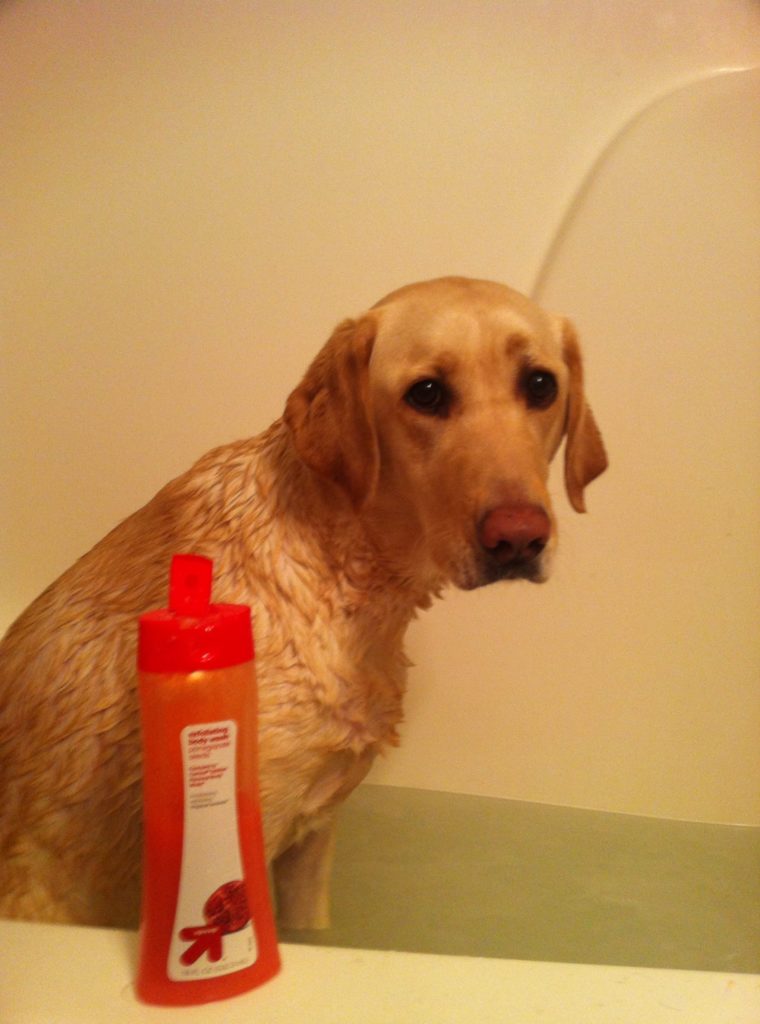 Myra was the best-mannered, sweetest, gentlest soul. As she accepted and loved Stephane, so she did with Hugo, although it took her a little bit to figure out just what he was when we brought him home one afternoon.
And just like that, there were four of us.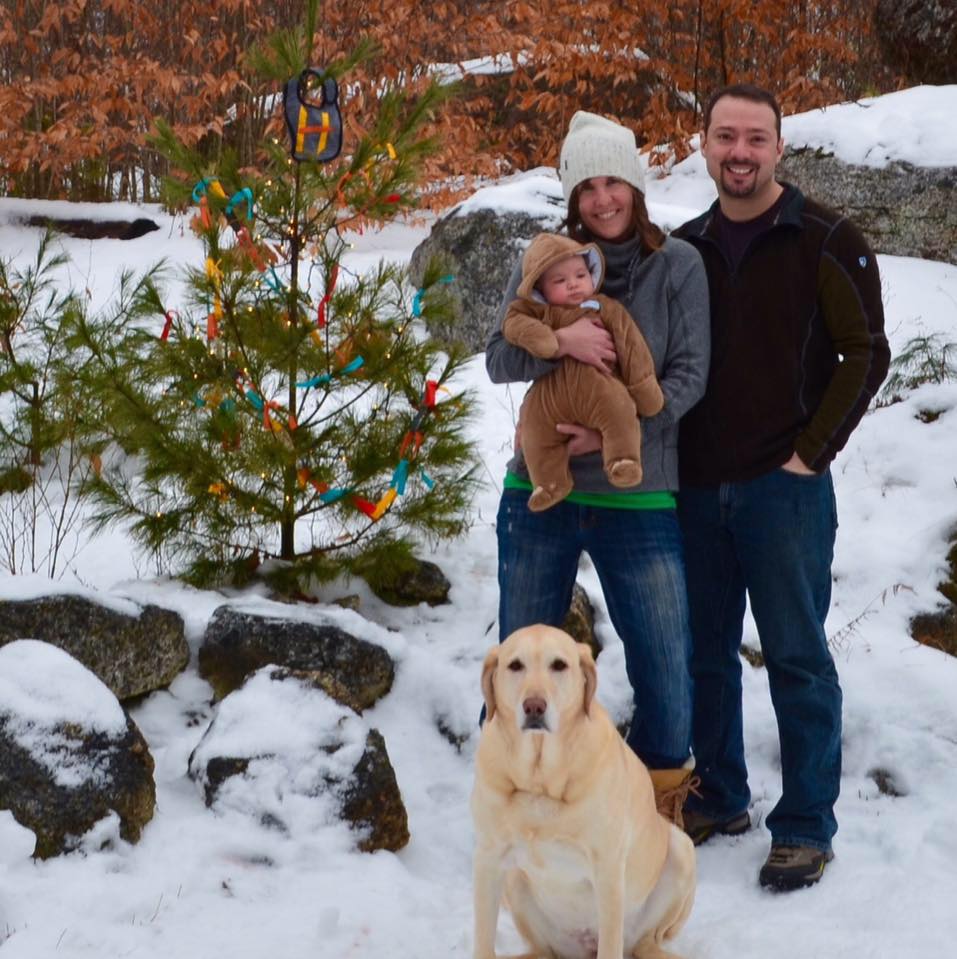 Easy-going and long-suffering, Myra took her new role of bodyguard and canine baby-companion in stride, as she took everything else.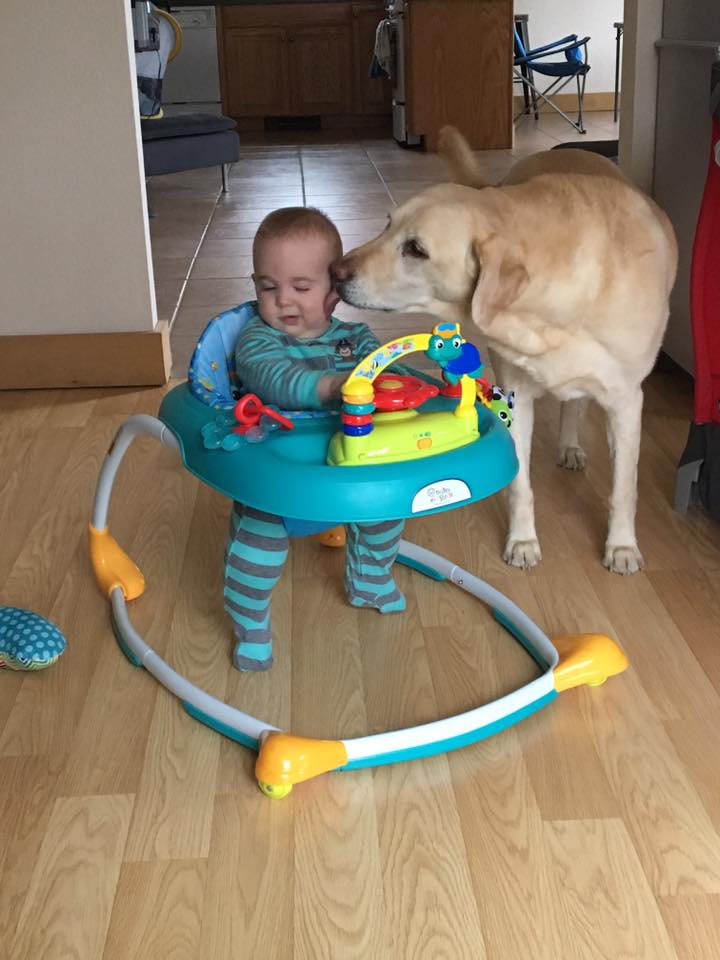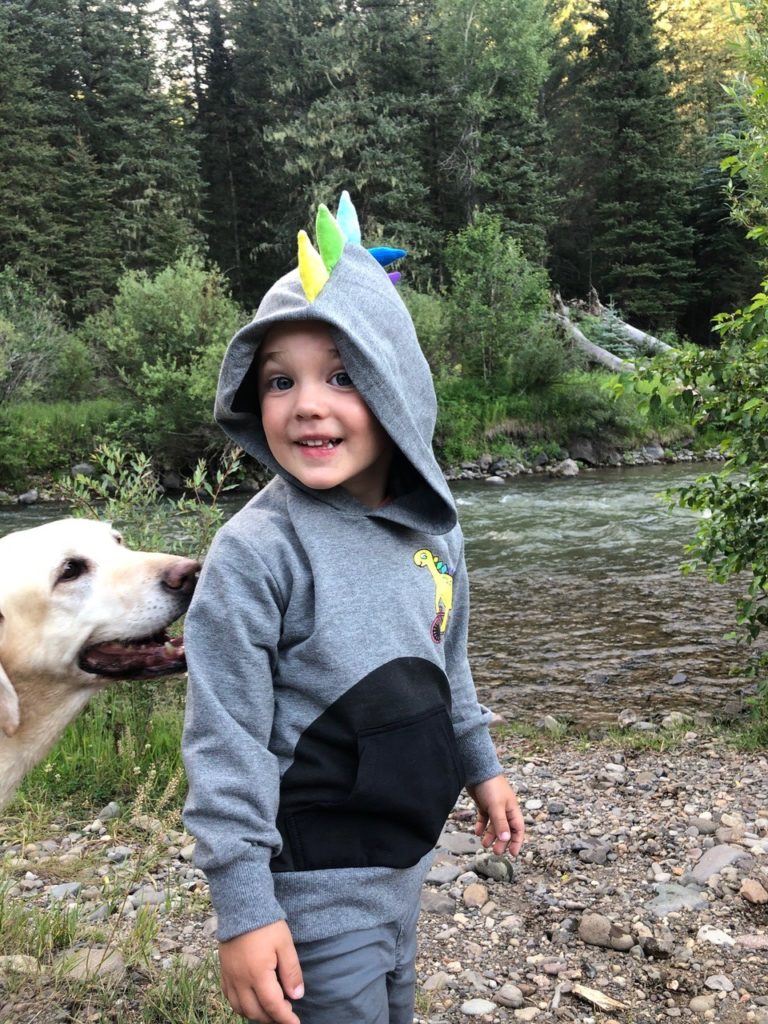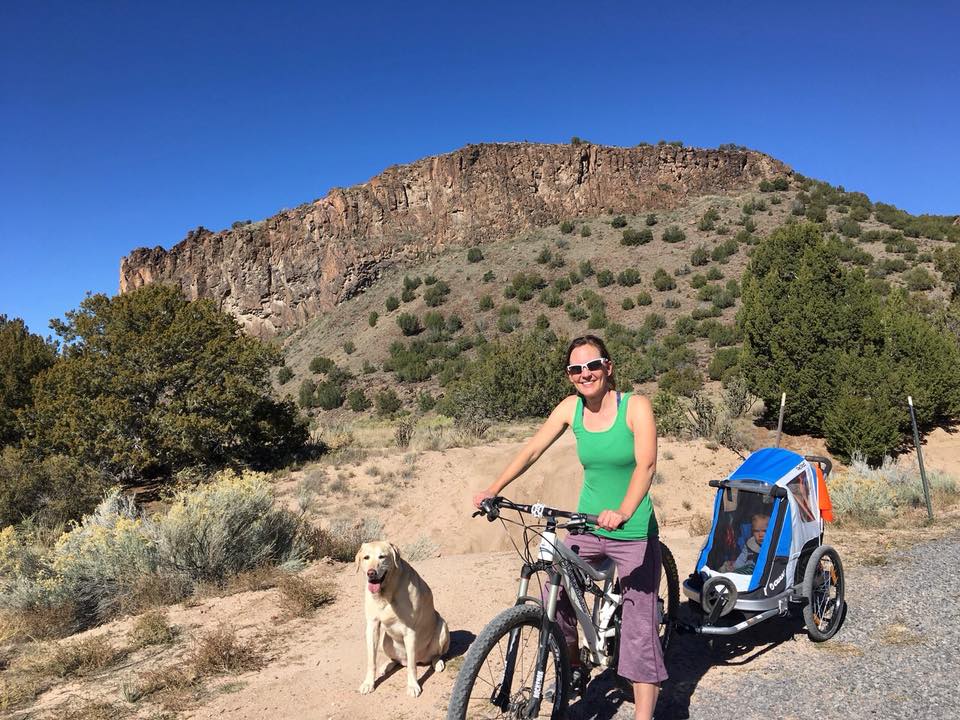 Myra-girl, you left us abruptly one morning at camp. We weren't ready for you to go, my sweet girl. You still had some more miles left to go on those trails, and Hugo hadn't snuck nearly enough food your way.
Mighty Myra, our hearts are so heavy. My feet are like lead on the trails and sometimes I still look back to see if you're there. I still wait for the thump-thump-thump of your tail as you greet me in the early mornings. I still listen for your eager cry as we pack the camper (you could never be patient on those days, waiting and hoping to "make the cut" into the truck; you always did).
Myra-Bear, Thank you for being our sweet, gentle, turbo, silly girl all these years. Thank you for following us endlessly, tirelessly, and uncomplainingly: all over the country, up mountains, down canyons, through rivers; for navigating new parts of life with us. Thank you for waiting patiently for us to return from long trips. Thank you for all of the wonderful memories.
I'm finding less and less of your hair around the house these days, sweet girl.
I used to cringe at the endless piles of yellow hair floating around.
Now all I want is to have them back.