16: Virginia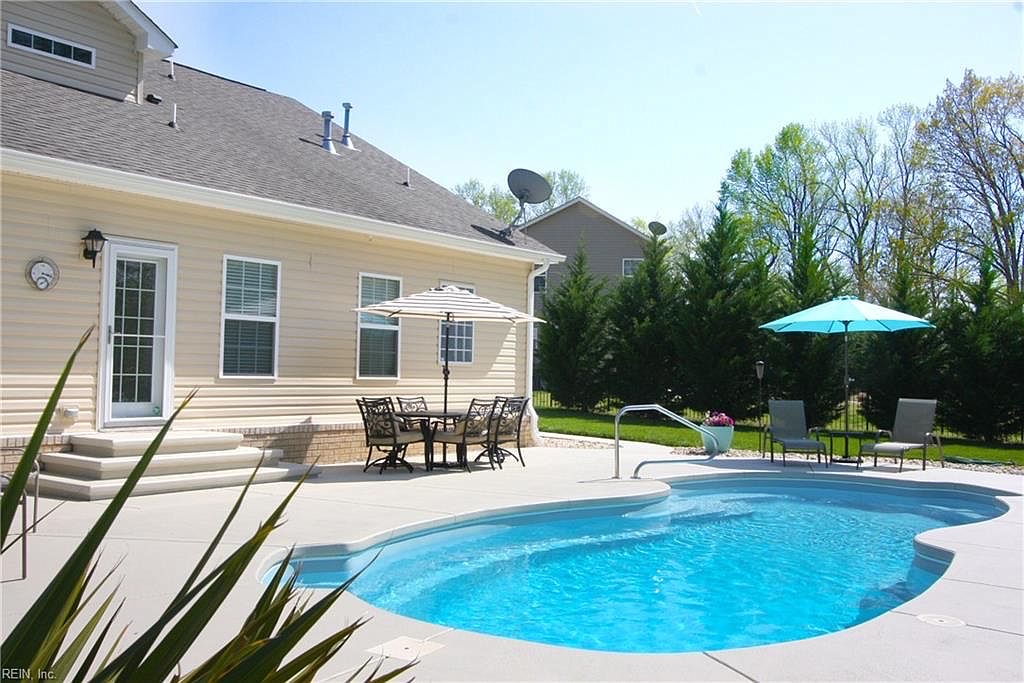 He Listens.
Buying a house, sight-unseen in a place you do not know can have its challenges. But Stéphane and I had the best group of house rustlers we could ever ask for.
Team Trombley performed daring trespassing maneuvers and random "cold knocks" on front doors; they took countless video walk-throughs and perfected the "slow creep" drive-by. Fearless leader/real estate agent Crystal, who weathered our wishy-washiness like the true professional that she is, guided the pack to victory.
We'd been sending Dan and Jess, mom and dad out on countless real estate excursions. We were searching for the right place but had no idea what we were really searching for. Initially, the criteria was: no HOA (so we could keep our camper), some land, somewhere quiet, but close enough to Dan and Jess. As we progressed through the search, we decided we wanted to be on the water with a dock in the backyard. We fell in love with a few homes but lost them because the real estate market out here is pretty crazy and competitive.
Home after home was crossed off the list: beautiful but too far away; too expensive; floors too creaky; too much road traffic; too small; no water; not enough land. But mostly, the words we heard on a daily basis were "under contract", "under contract", "under contract".
It was early October and Casa Uva was about to go on the market for the week. In preparation, we tiptoed the fine line between sterile house (because we need to pack our stuff) and nicely staged home (so people can imagine themselves living in it). Boxes slowly filled, received a Sharpie label, and were then stacked neatly in the basement. Stéphane was getting ready for his epic week-long bike journey through the mountains of Colorado and Utah. And we were sending our Virginia Real Estate Crew on what felt like a daily wild goose chase.
Wednesday, October 7th, I was poking around on Google Maps in satellite mode, as I tend to do. I enjoy looking at the world as a bird would; searching for new trails to run on and wild lands to explore and camp. I zoomed in on Dan and Jess's oddly-shaped neighborhood – it's so easily-identifiable from above: the saggy little dipper hovering over a swath of green forest.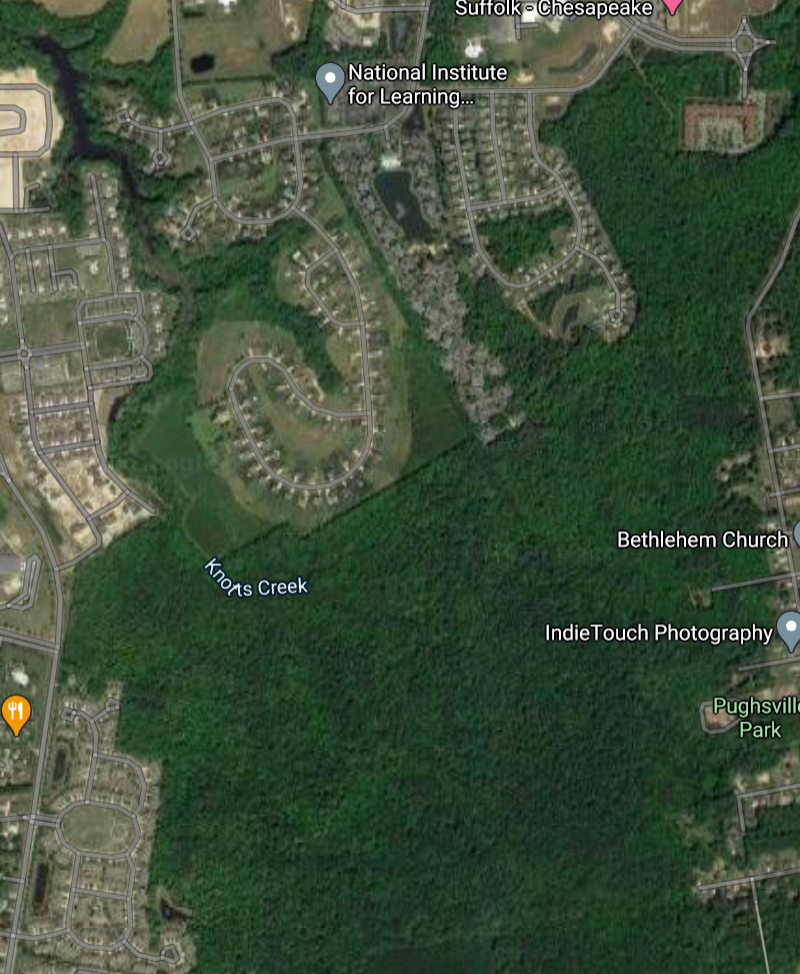 I looked at the homes in "the dipper" and noticed one with a pretty blue pool in the backyard. And I texted our group (Dan, Jess, and Stéphane):
The next day, Thursday, October 8th, the house with the pretty blue pool in the saggy dipper neighborhood five doors down from Dan comes on the market.
I kid you not.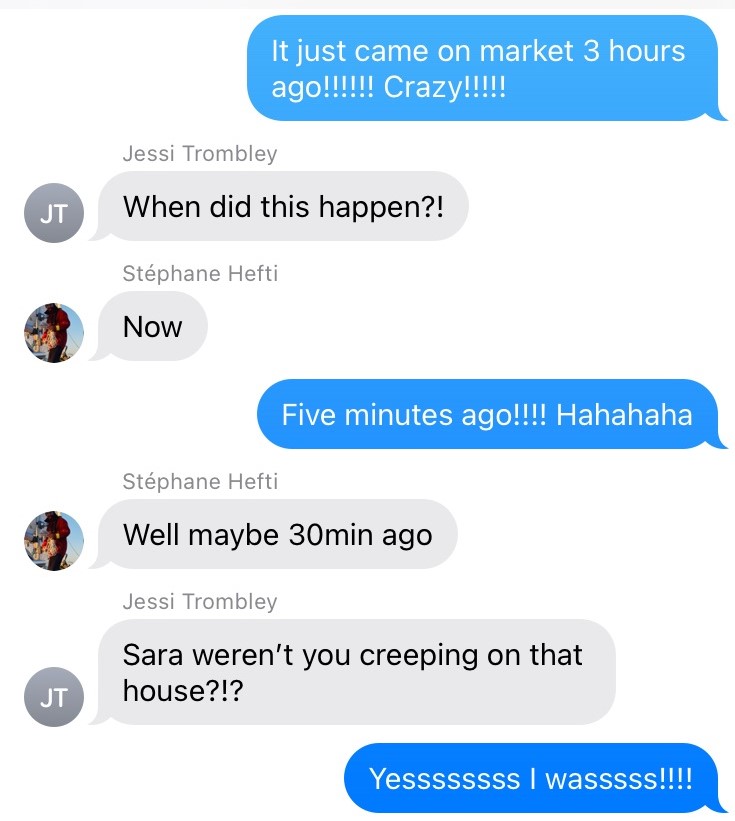 On Friday, October 9th, we had a home.
When we started the Virginia house hunt, we had no clue what we wanted. When we finished it, we still didn't know what we wanted. But The Big Man Upstairs, he knew what we needed.
We've been in our sweet little home for nearly two months now. Hugo loves having Uncle Dan and Aunt Jess just down the street (as do we) :). The neighborhood is quiet and filled with children, playgrounds and good people. There's a Lidl down the street that sells Raclette cheese and a local brewery with the best Hazy IPA. Stéphane's picking up a shift in Wyoming this week while Hugo and I hold down the fort.
Merry Christmas to all, wherever you may be this year!