16: Virginia
Cuz
One of my pet peeves is when words are not spelled properly. My cousin Anthony always called me "cuz" and, to my horror, he SPELLED it that way too. After a while, when texting him or sending him notes, I would write it "cuz", too. But only for him. I guess it was our special thing.
When Pete, Dan and I were children, Anthony spent many a day with us on Lange Street – eating pizza bagels, tumbling down the Slip 'N Slide in the backyard, running around the neighborhood, and tagging along with mom on never-ending errands to Nino's or whatnot. We'd build forts in the basement and sing along to The Little Mermaid. Anthony even got roped into Thanksgiving skits because the Trombley kids did skits. And Anthony grew up part Trombley.
Anthony loved family and always posted sweet old photos of us cousins and family. He always wanted to be one of the ones who got to break the wishbone at Thanksgiving. Anthony loved family gatherings – playing cards, Trivial Pursuit, watching the Tigers.
Anthony, damn Cuz.
You are gone now.
I still have the cover letter and resume that we worked on for the job opportunity with OnStar back in 2015. I read through them just this morning.
And that time, remember when you were so close to getting your life arranged in a way that you were excited about?! I remember, very vividly, pacing around Stephane's and my little cabin in Maine and talking excitedly with you on the phone about a new chapter! You were working towards getting your driver's license back, tying up legal loose ends, taking a class and getting licensed to sell real estate – you were focused and serious and I remember thinking, "is it going to happen this time??" I was so excited and hopeful for you.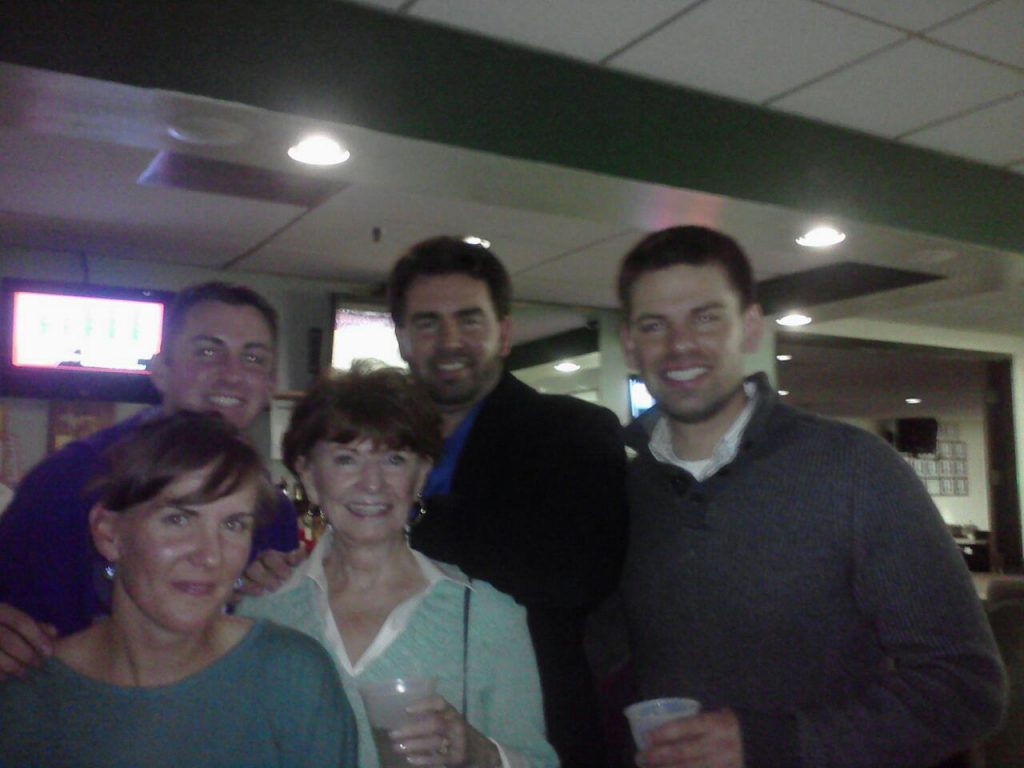 Cuz,
Remember the day I got to spend with you at your mom's when we were little? It stands out in my mind because we never went over to your place growing up – you always came to us.
Your house had an UPSTAIRS! I remember the sun coming through the window and lighting up the walls of your bedroom; all the toys you had in your closet; the colorful wooden toy chest. I remember climbing up on your bed and peering out the window to wonder at the little kingdom below: so many different squares of grass framed by the network of small sidewalks that went between the townhomes. Each townhouse had its own little square; some were tidier than others. There were clotheslines and those funny fabric bags that held the clothespins; plaid-woven lawn chairs and plastic tables. Each assigned to their own green square.
You had the micro machines garage – the one with the elevator and the twisty slide that the cars could go down. We played with our micro machines in your sun-dappled bedroom all day. Just next to the bathroom where you left this world. Just yesterday you left us.
Dear Anthony,
I'm sorry your path in life made us strangers these last years. I always wished the best for you and hoped for you, even from afar.
When Hugo's old enough to watch The Little Mermaid, I will smile and think of you and those golden years at 20817 Lange when life was just about forts, Disney songs, and micro machines.
Rest well, my wayward cousin – cuz – and be at peace.
With love,
your cuz,
Sara