17. Wyoming
First Goodbye
Wish his little blonde head peeping out between the two curtains that enclose his elevated nest in The Grizz, Hugo exclaims (twenty minutes prior to his morning alarm clock's eruption), "Hurry we have to get ready for school!"
It's Hugo's first day of school, ever. The first of many firsts for him. The first of many goodbyes for us.
Thanks to our strategic camp at Lander's City Park, we have a short and very scenic five-minute walk to school: we pass a sweet little property with bucolic creek and small foot bridge on one side and on the other, a real deal class A rockstar-style camper (diesel pusher) proudly displaying "Life is a Highway" on its backside.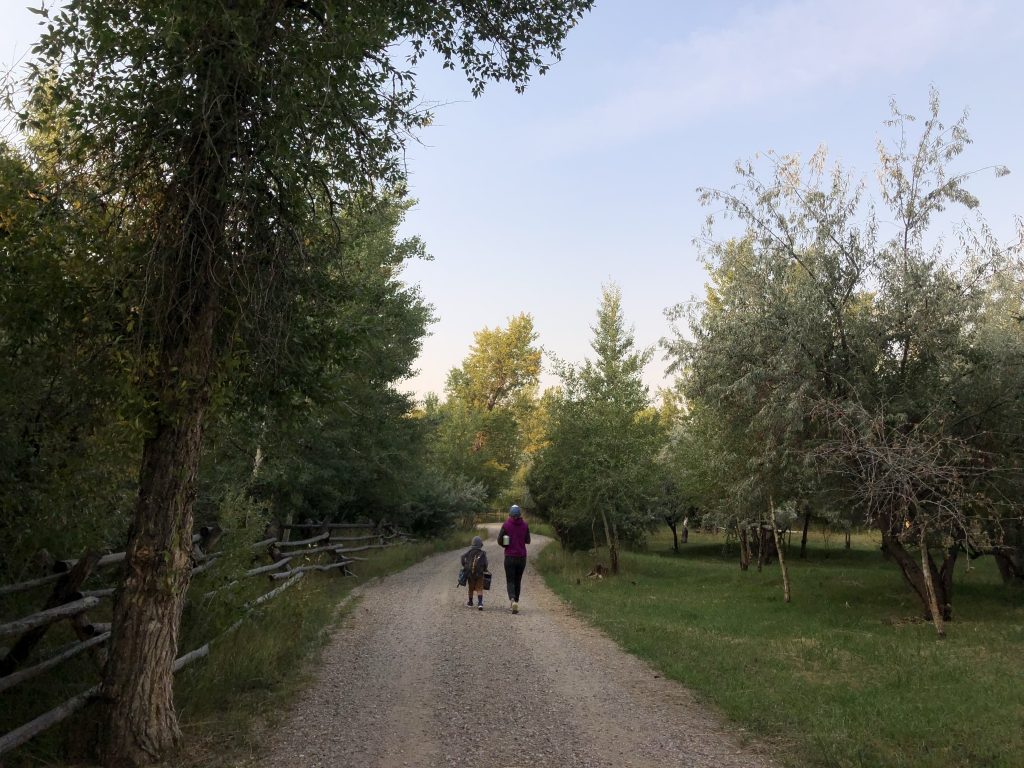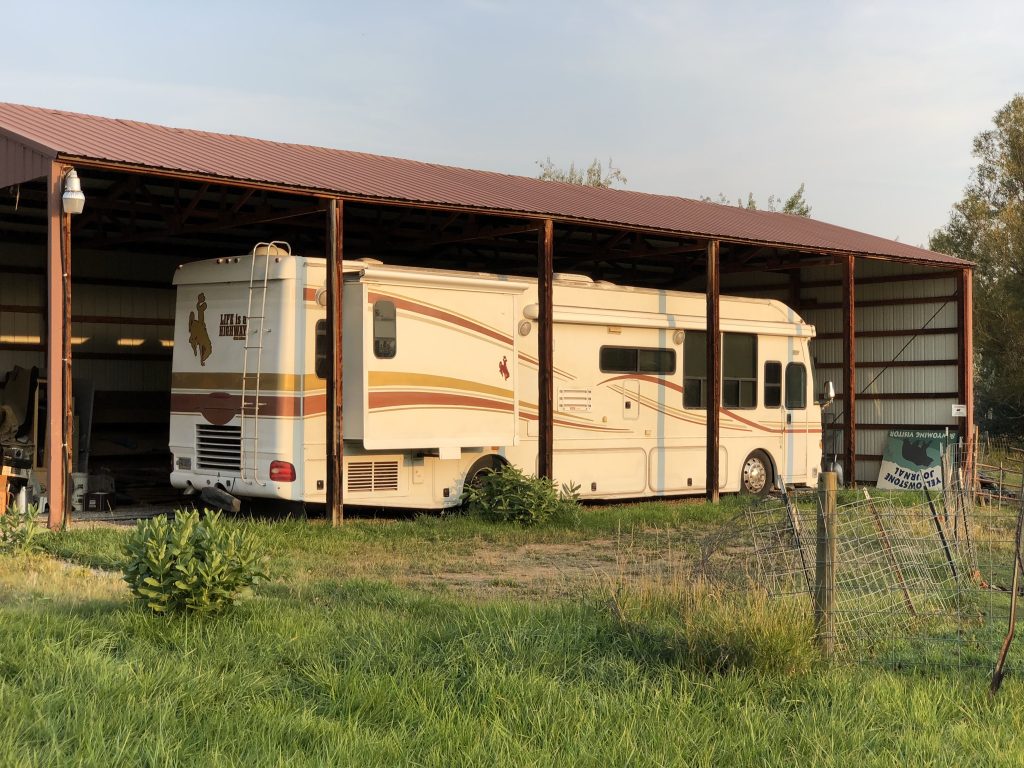 Hugo has on his "special" school clothes (special because they are store-bought, not hand-me-downs, and they are stain-free- for now). He wears his special new "outdoor school shoes"- blue Stride-Rite velcros, wide to accommodate the Hefti hobbit feet. On his back he sports the gray "bug" pack we have used all these years. It's been used for hiking, climbing, and even at some point, I believe sweet Bug pack was a diaper bag. Now it is Hugo's school bag. Full circle.
Hugo has been talking about school for a very long time now. We've done our own school at home in New Mexico and Virginia but this is what he's really been yearning for. And he is ready and full of hope and excitement for his world to grow a little bit. Today I think it grew a lot.
The morning sky was a little fuzzy as I looked up at it through my tears. A quick kiss goodbye and he's off into his new world.
Our first goodbye.
Stéphane and I stand together, holding hands outside for a few moments. I can see Hugo's little head through the classroom window, bobbing along with such confidence towards his coat hanger; getting himself ready for the school day like he's been doing this his whole life.
After five years of just the three of us, every day, all day, today there was just two for a little bit.
Today was our first goodbye.