17. Wyoming
Exploring Vernal
April 2022
North-East Utah is the land of dinosaurs. Dinosaur trails that lead to fossilized dinosaur footprints, dinosaur museums, and the Dinosaur National Monument. Entering Vernal, Utah, you are greeted by the happy pink brontosaurus (?); you can order an Allosaurs Amber at the Vernal Brewery or a decent (according to our German friend, Florian) Oktoberfest beer at the Dinosaur Brew Haus just down the road.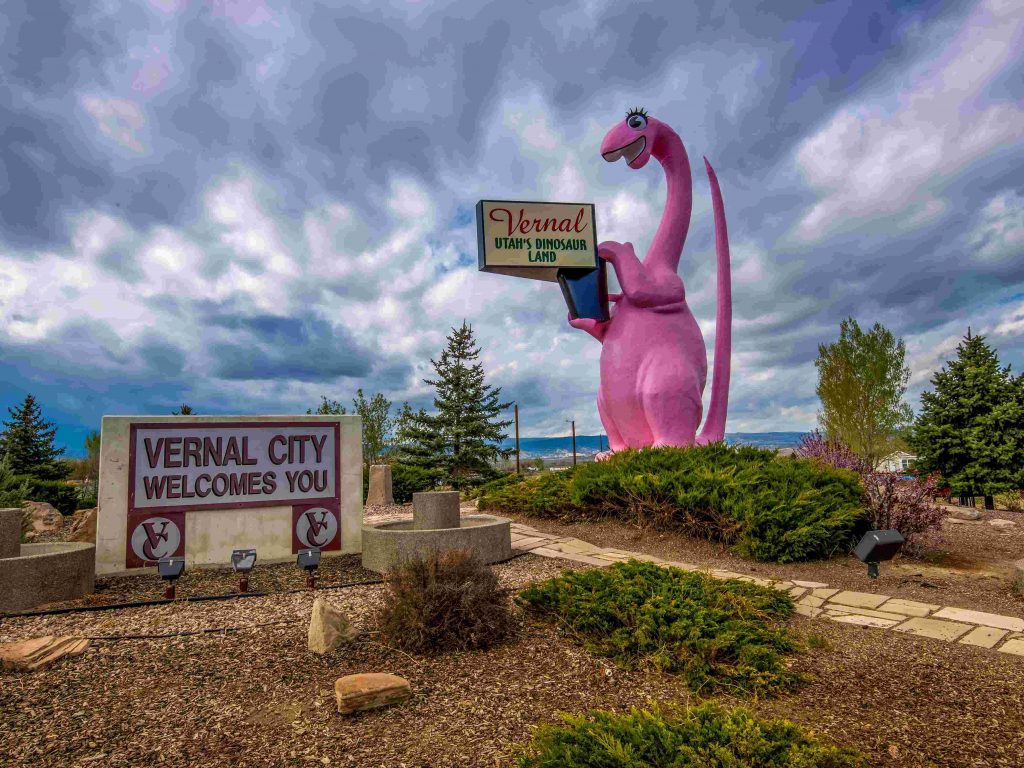 The landscape changes dramatically over the four-hour drive south from Lander and we are excited to be on the road heading to Red Fleet Reservoir in our new (to us) camper, The Wolf Pup. Stéphane drove to South Dakota to pick her up – she's the perfect layout – a dedicated bed for us, two bunks, and a u-shaped dinette in the slide. Two deep drawers hold Yahtzee, cards, protein bars, spaghetti, and Cup O' Noodles; our bed hoists up on a hydraulic arm to access a huge storage area below. Best of all, a little hobbit-sized door next to Hugo's bunk. It's to make loading gear into the camper easier but really it's a door to his secret lair.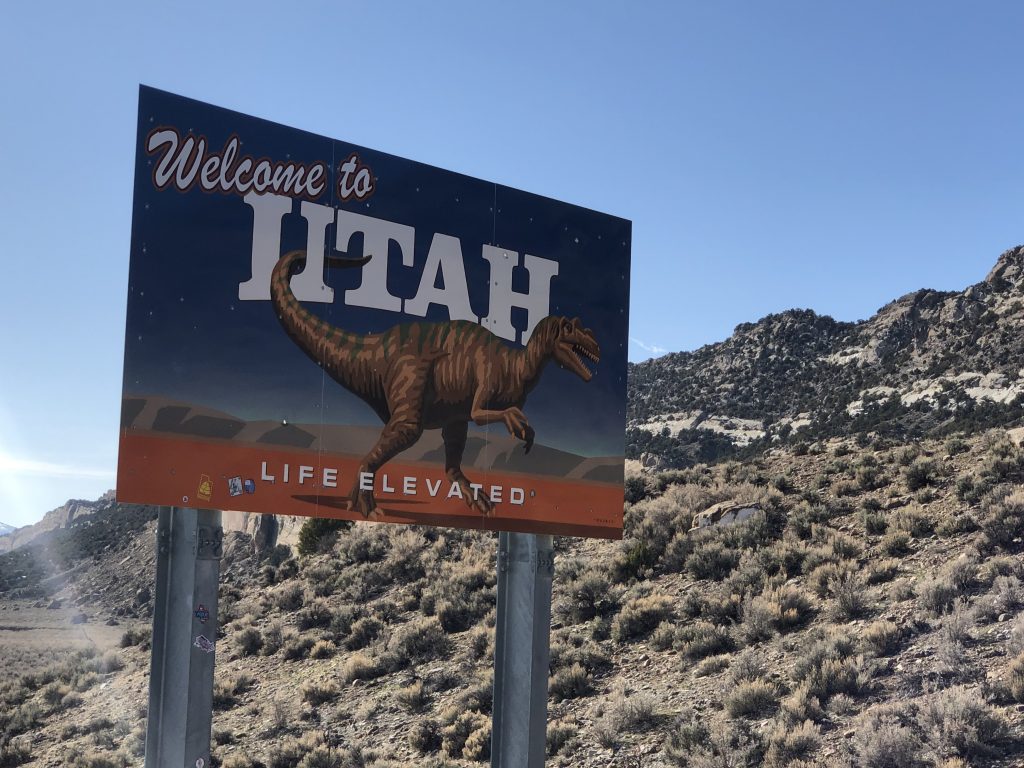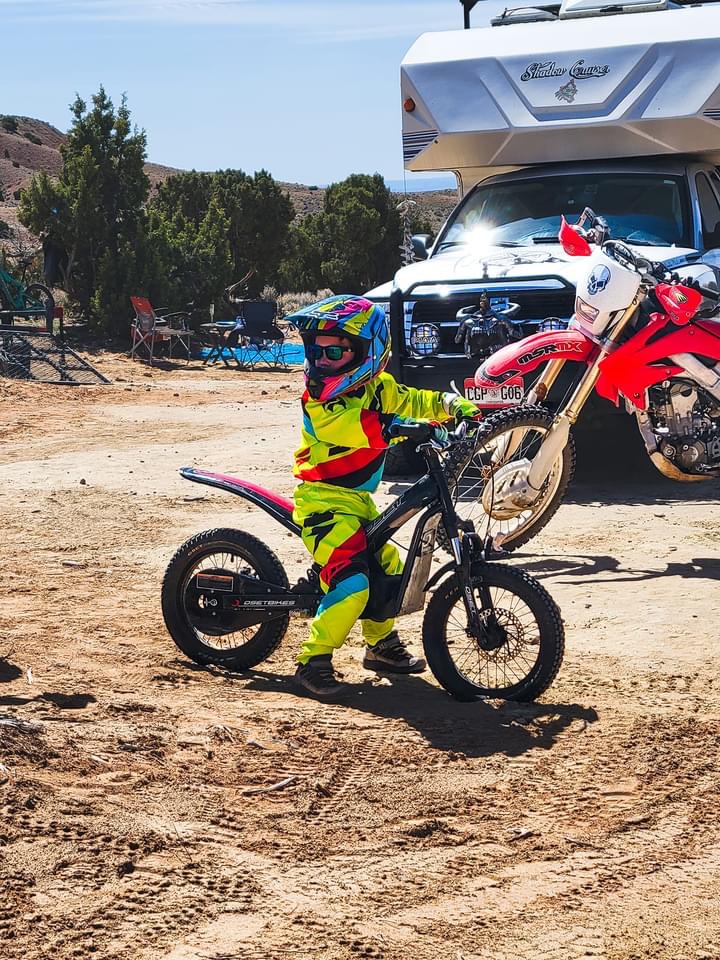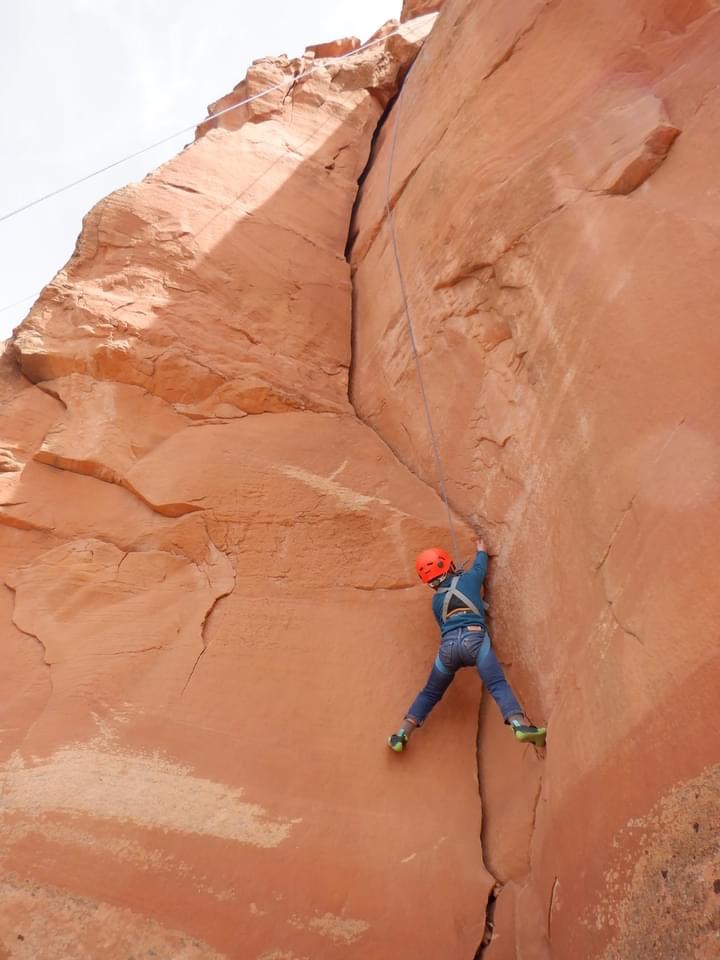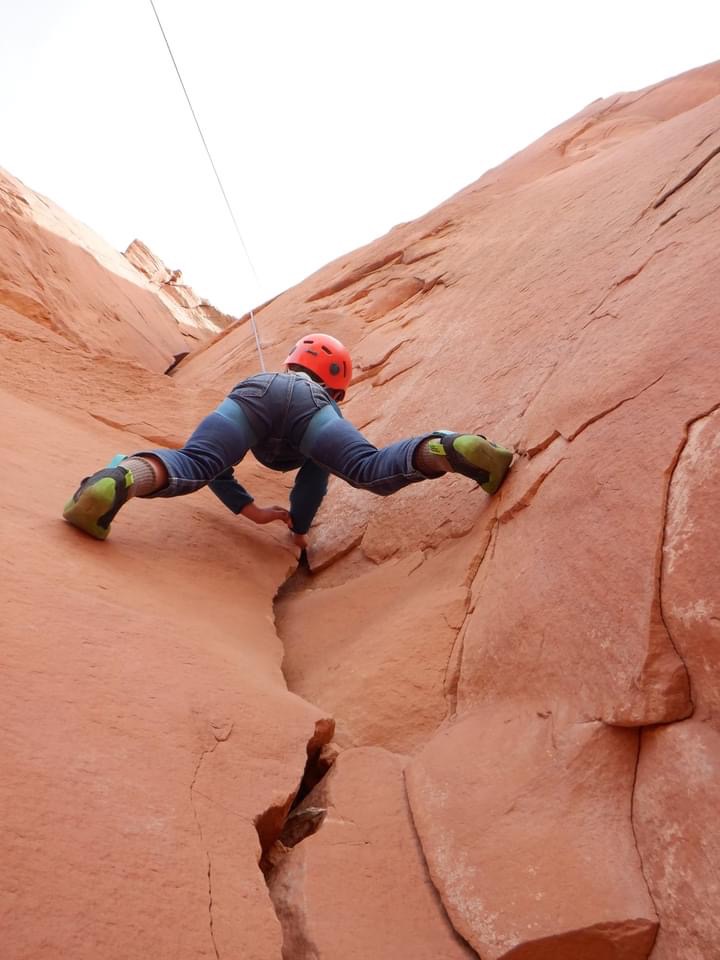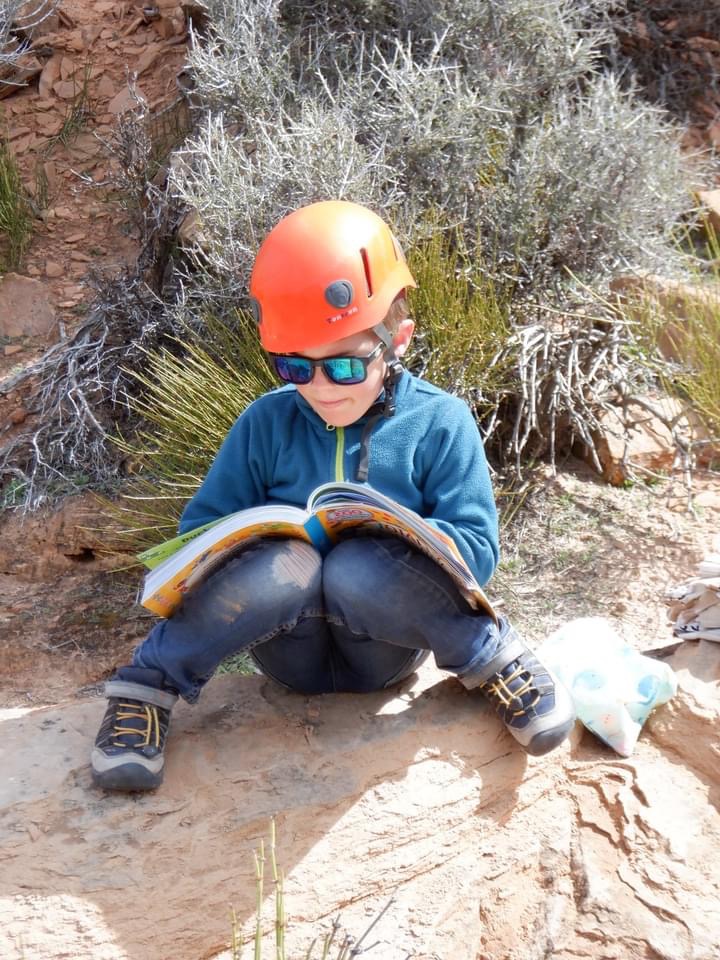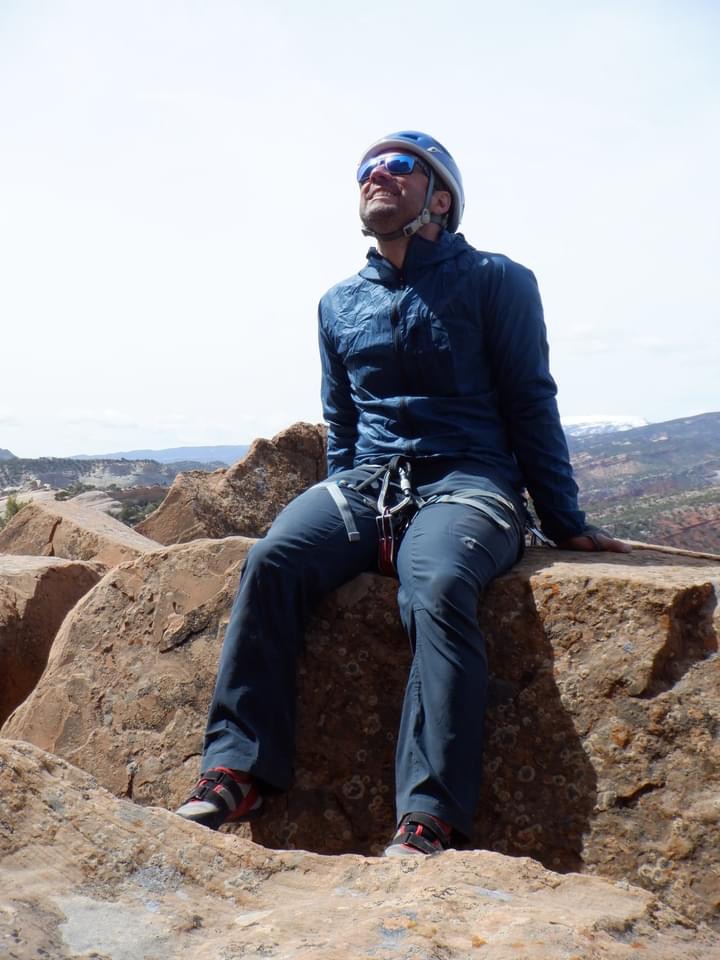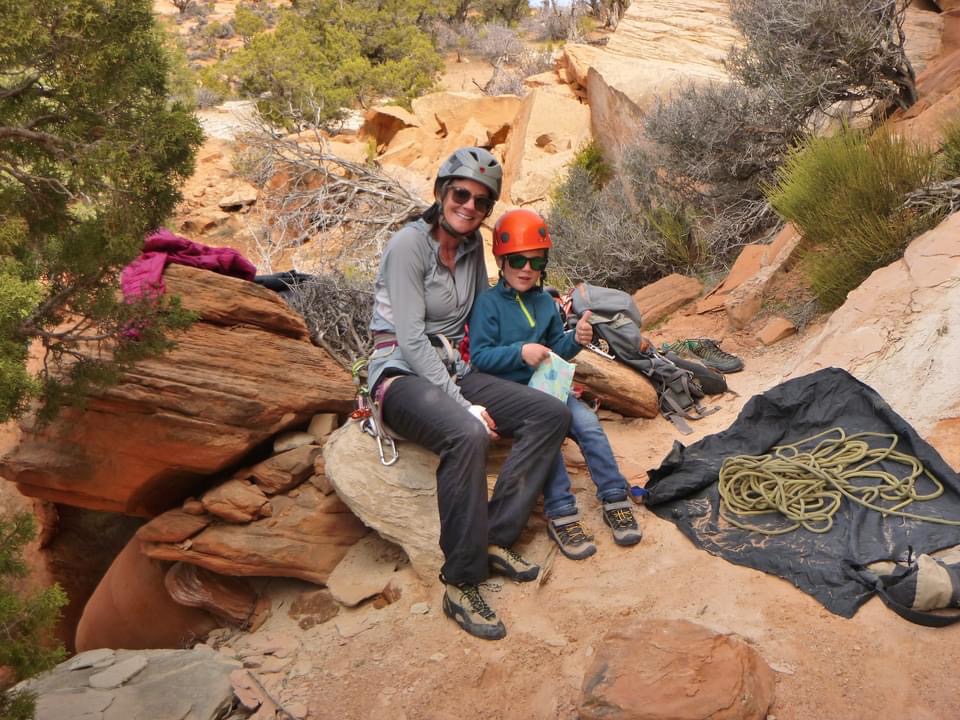 We had such a fun time reconnecting with Tom and Melisa and the gang and discovering a new playground in North-East Utah. The Vernal area is equidistant for us and Tom and Melisa so we are excited to have found a fun place to hopefully meet up with them again soon. The Wolf Pup did well on her shake-down cruise!