01: Preparing for the voyage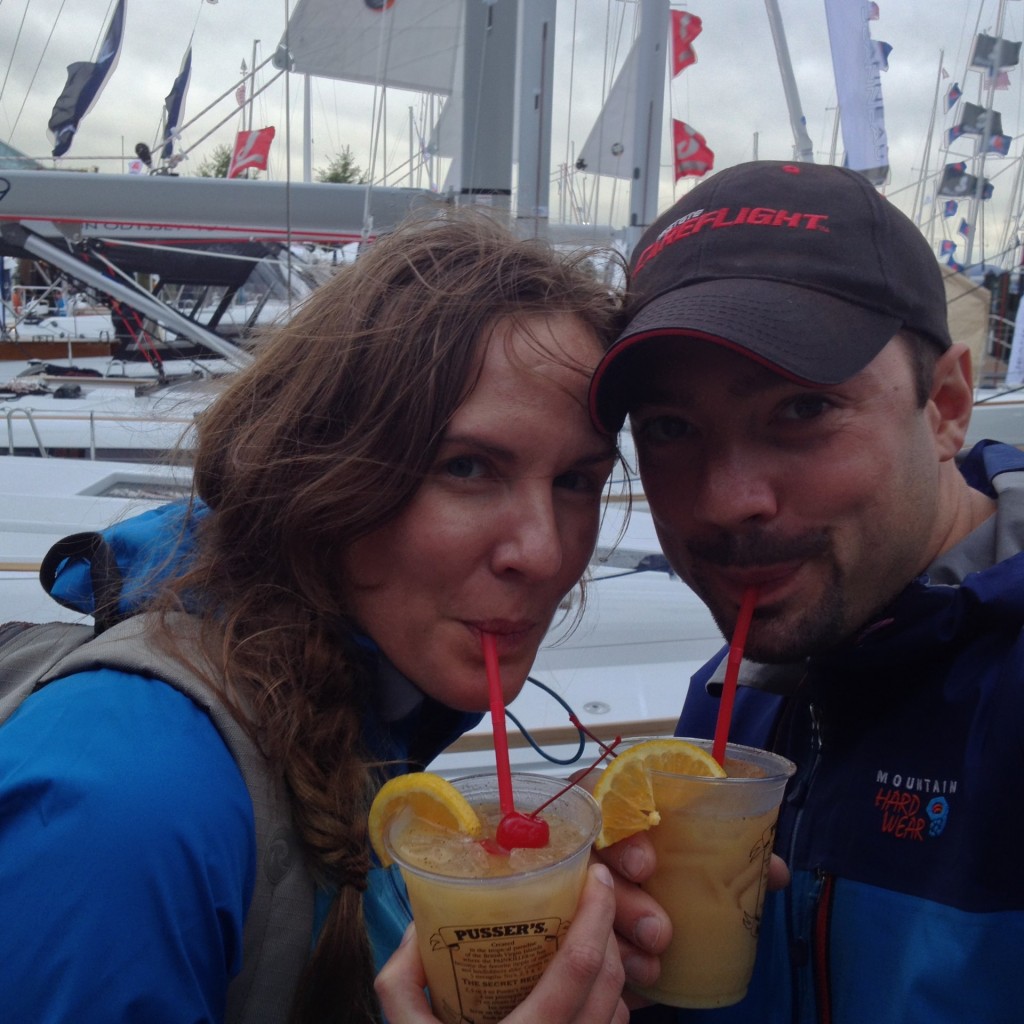 Annapolis Boat Show
My journal entry…
Boat show was amazing…Mrs. Westcott…private quarters…crazy cat with dialated pupils…breakfast is ready when you hear the music…butter croissants…cornbread muffins…strawberry waffles…R-A-I-N…Painkillers(2-4?)…Beneateau, Jenneau, Bavaria, Hunter, Oyster (yeah, right)…Dufour – so many!
Beers @ Irish pub with Erica & Greg…seafood dinner…Mr. + Mrs. Smith…downpour!…
Annapolis Day 2
Marine diesel seminar…rigging seminar…back on boats…30 feet feels big enough – maybe?..center cockpit rocks…we need a bluewater boat not an "entertainer" boat…Dinner @ Cantlers – CRAB! Bottle of wine @ the store + paper cups = late night wine party @ Mrs. Westscotts (shhh!)…pouring over sailing magazines and dreaming about our time…and the rain keeps pouring down…
Day 3 in Annapolis
Liberty Marina open house and we get to walk around and look at "real" boats (i.e., ones we can afford)…Halburg-Rassey, Pearson = beautiful! Guy who just bought a Pearson 30- good luck! Four o'clock flight gets us home by eight that night. Ah…Oh! And it was our one year anniversary! 10-11-12 x1!