It was a rough ride across the Anegada Passage but we made it. It took 21 hours and we ended up diverting to St. Eustatius (instead of the intended Anguilla) because it was a better point of sail and further south: closer to our objective, Antigua. This photo best describes our state post passage: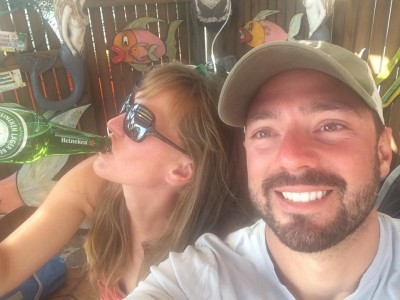 Last night in St. Eustatius was a sleepless night. In celebration of Easter, competing music clashed and blared on the beachfront making it impossible to sleep. Sounds of steel drums, bass, and bells surged across the water in a ceaseless, manic rhythm. We were rocked mercilessly by the swells in the anchorage. Perhaps this is why, in his recommendations of islands to see on our way to Antigua, new owner John did not mention St. Eustatius…
We'd planned to check out Nevis and then straight east to Antigua, but we're going rogue, Free Rangin' it, and heading for Antigua this evening. Our last night sail, our last big push.
Here we go!