09: The Great White Buffalo
The Great White Buffalo
So we bought a fifth wheel. And a truck to pull it. Because who wants to live in a regular old house, anyways?
Apparently not us.
We came to the decision after realizing that we probably aren't going to be settling down anytime soon and that the next place – or places – we go may very well not be where we want to be forever. Stephane's looking into testing the waters of the firefighting world – which means you go to where the fires are – or back to EMS – which means you have opportunities to move to different bases until you find the base / location which you are happiest. I've secured a few contract gigs working remotely. Sooooo, all signs point to us being mobile for now. Just makes sense.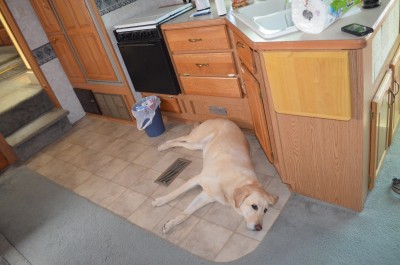 Because we have such few belongings, we were able to move in over the course of a few hours, find a place for everything, and still have quite a bit of unused storage area left. Many of the systems are very similar to what we had on Free Range so we are, essentially, on a Land Boat.