11: Becoming Mainers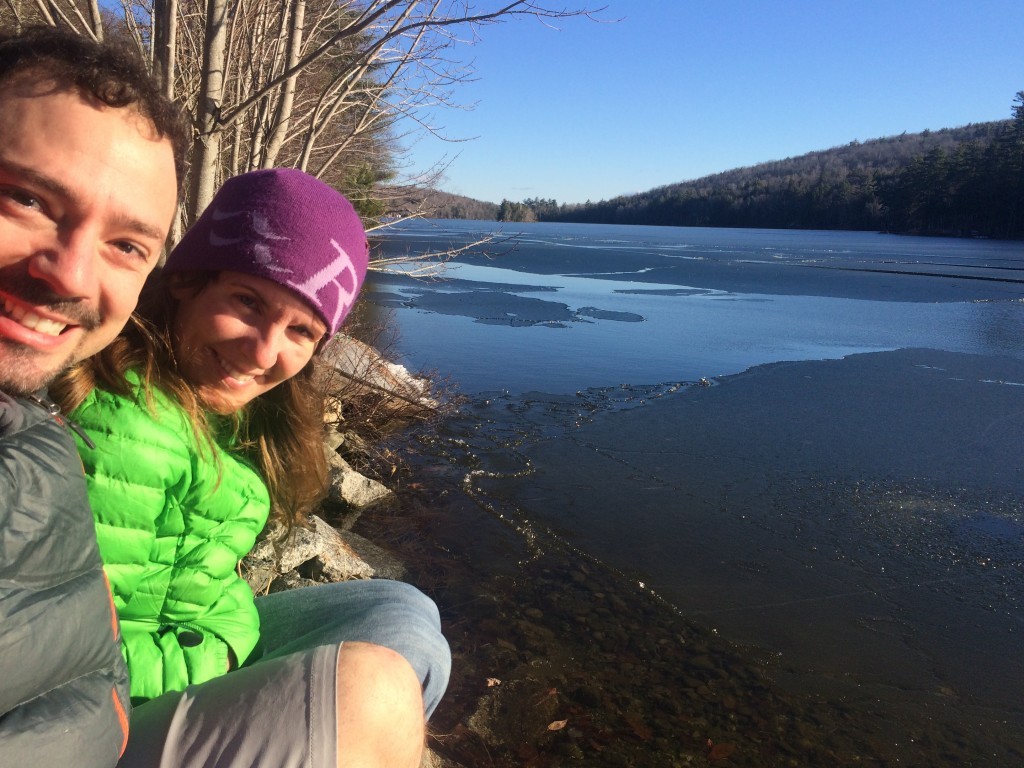 Intake, Burn, Repeat
Our days as of late have taken on a steady, simple rhythm:
ingest calories, burn calories, repeat.
Egg, turkey sausage, and cheese breakfast sandwich (don't forget the slice of tomato- tomato makes it); hit the trails on the bikes.
Homemade vegetable soup (Stéphane makes the best vegetable soup); a session of sweaty P90-X plyometrics upstairs.
Hike up Mount Megunticook for a view of the ocean (all we saw was fog);  flatbread pizza down in town (I might add that the Flatbread Pizza Company of Rockland, Maine, definitely rivals Colorado Boy for the Hefti's vote of best pizza ever).
Crusty, fresh-out-of-the-oven bread slathered in brie or camembert; strawberries for dessert; hit the lakeside trail for some mileage with Myra.
Homemade apple pie (yes, Stéphane makes the best apple pie too), and…oops, a movie. Meh, hit the gym tomorrow.