13. La Famille Hefti
Right @ Chama
Chama, New Mexico is a tiny little town in Northern New Mexico that we had never really seen until this past trip. We always drove just up to Chama, then turned left, stopped at the gas station for gasoline fill-up and propane top-off, and continued on to Colorado.
This time, we turned right.
And we discovered a quaint, train-themed downtown (Chama's claim to fame is the Cumbres & Toltec scenic train tour), and beyond, absolutely stunning low mountain, cliff bands, aspens, and lush green everywhere. What a beautiful area!
The goal for this trip was to ride with our neighbor Lee and his girlfriend Kiersten on different sections of the Continental Divide Trail (CDT). Lee's "Covid Project" is to ride the entire length of the CDT in Northern New Mexico, one section at a time, from where the trail crosses into New Mexico from Colorado on down to our home town of Los Alamos.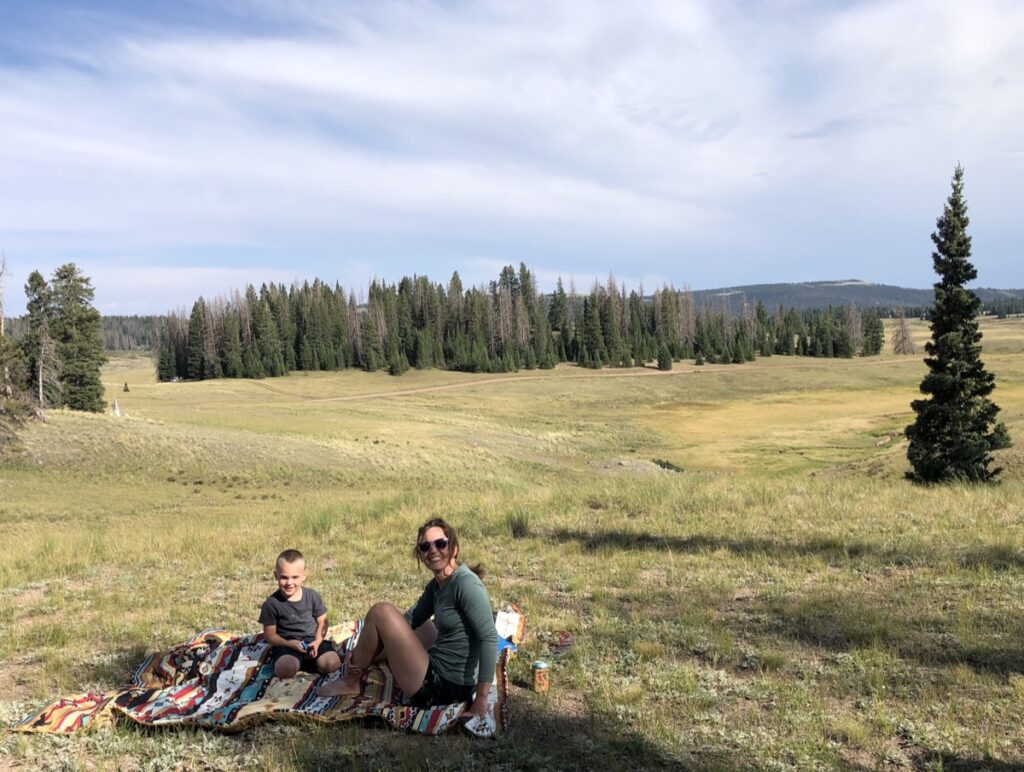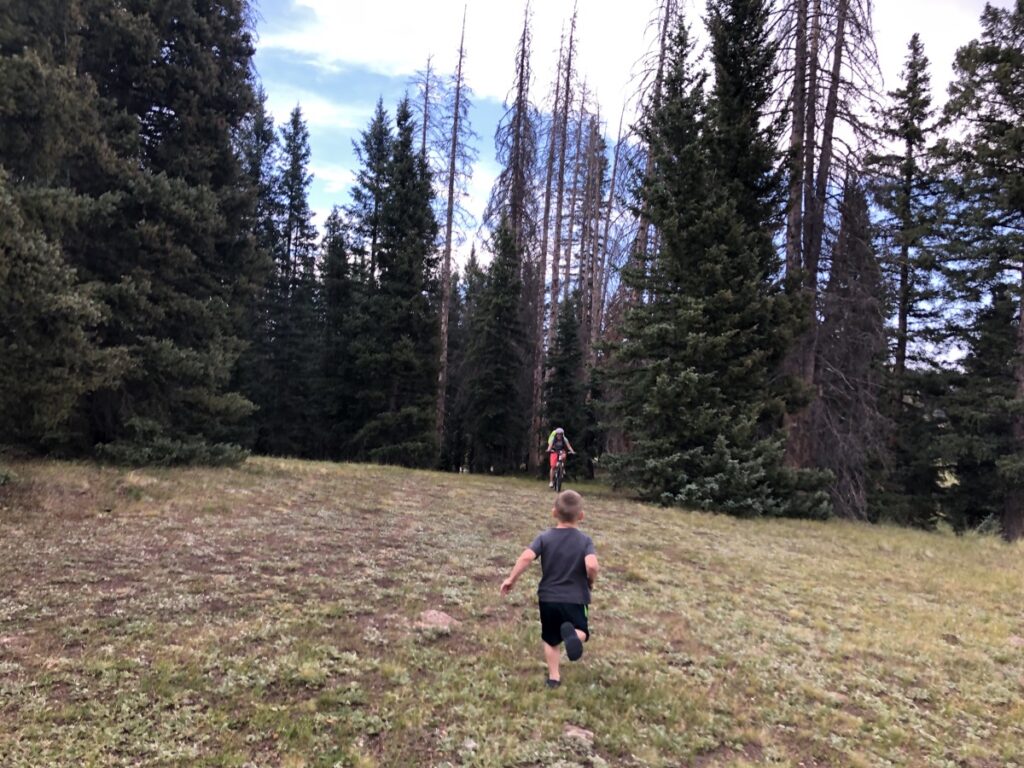 We also met a father-son duo on the trail. On day two they stopped by camp and to chat and we discovered that Chris (dad) and son (Bowe) lived in Marly, Switzerland – twenty minutes from where Stéphane grew up!! They now live in Taos and we hope to meet up with them again for some climbing adventures soon. What a small world.