16: Virginia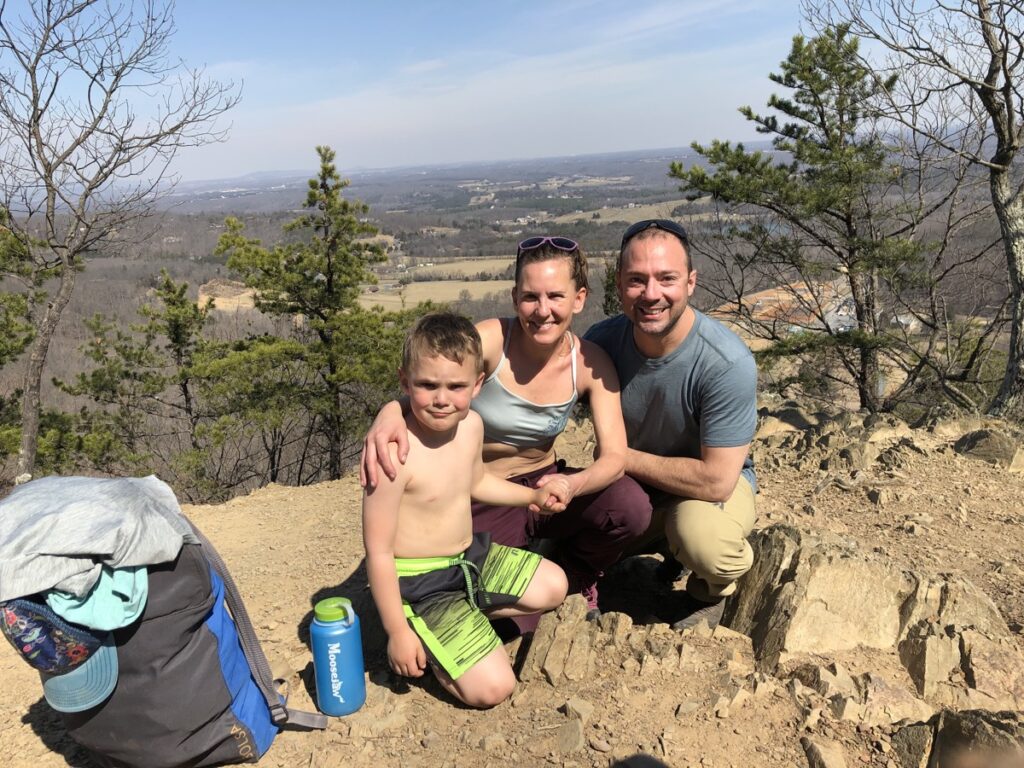 Elizabeth Furnace
When a warm and sunny mid-week weather window presented itself this past week, we did the obvious thing which was to pack up the camper and head for the hills (of Virginia). Actually mountains. We headed for the mountains of Virginia – specifically the Allegheny.
I'm still learning about the mountains out here. I know there's the Blue Ridge and Shenendoah and Allegheny and Appalachian. I'm not sure if they are all part of the same system or their own thing or what, but I'll figure it all out and report to you as I do.
What I can tell you about this trip is that we went to Elizabeth Furnace in the very tippy-top north of Virginia in the Allegheny Mountains. Here we were able to get in two very nice days of climbing, a little biking around camp, some hiking, and a killer (not-in-a-good-way) mountain bike ride (Stéphane).