09: The Great White Buffalo
Here's To Tom & Melisa
Our very-best-good friends, Tom and Melisa, got married this past August at the top of Mount Kilimanjaro.
If you know Tom and Melisa, then you know that this ten day hike up to the highest point in Africa epitomizes the life they enjoy together: multi-pitch crack climbs out in Indian Creek, whitewater kayaking class IV / V down in Costa Rica, climbing ice in Silverton; exploring wineries, medieval towns, and more cracks in Croatia.
Over Halloween weekend, Army of Darkness and Team Duck Tape rallied up in Escalante Canyon for several days of climbing, eating, drinking, hanging out by the campfire, and celebrating Tom and Melisa's marriage.
Camp Mayhem was tastefully decorated for the occasion…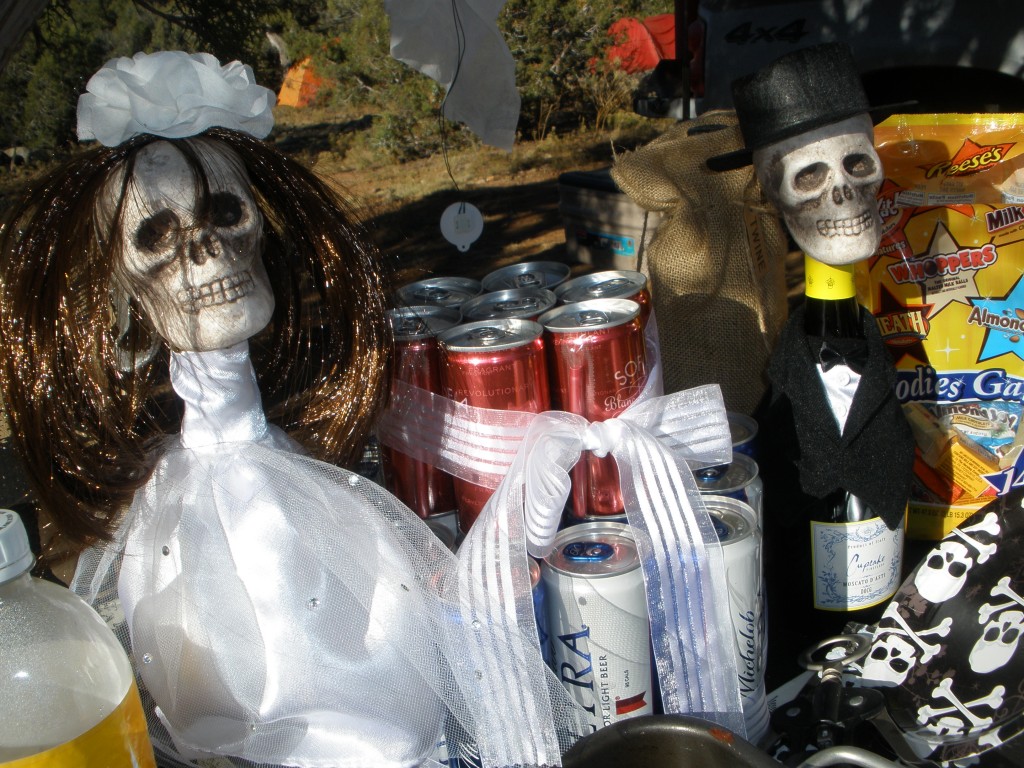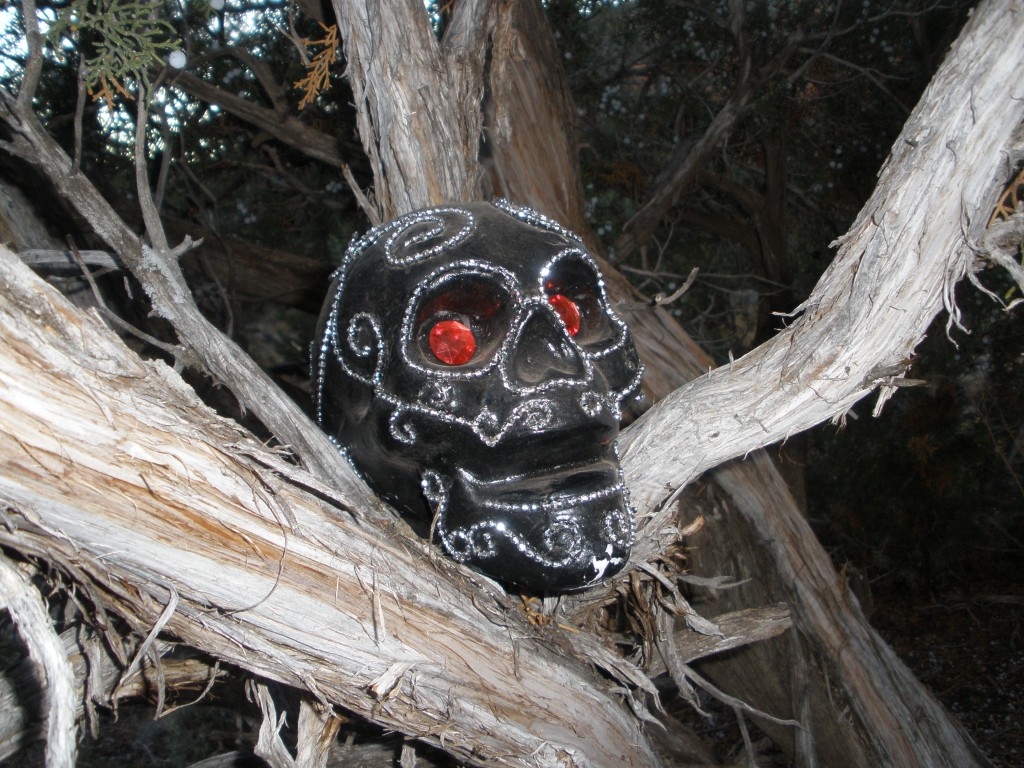 We were able to secure our normal camp spot close to our favorite crag, Green Machine. A crag is an area along a rock wall where there are lots of different rock climbs. That way, with the number of people in our group, we can all climb in the same area so its a fun and social day together.