09: The Great White Buffalo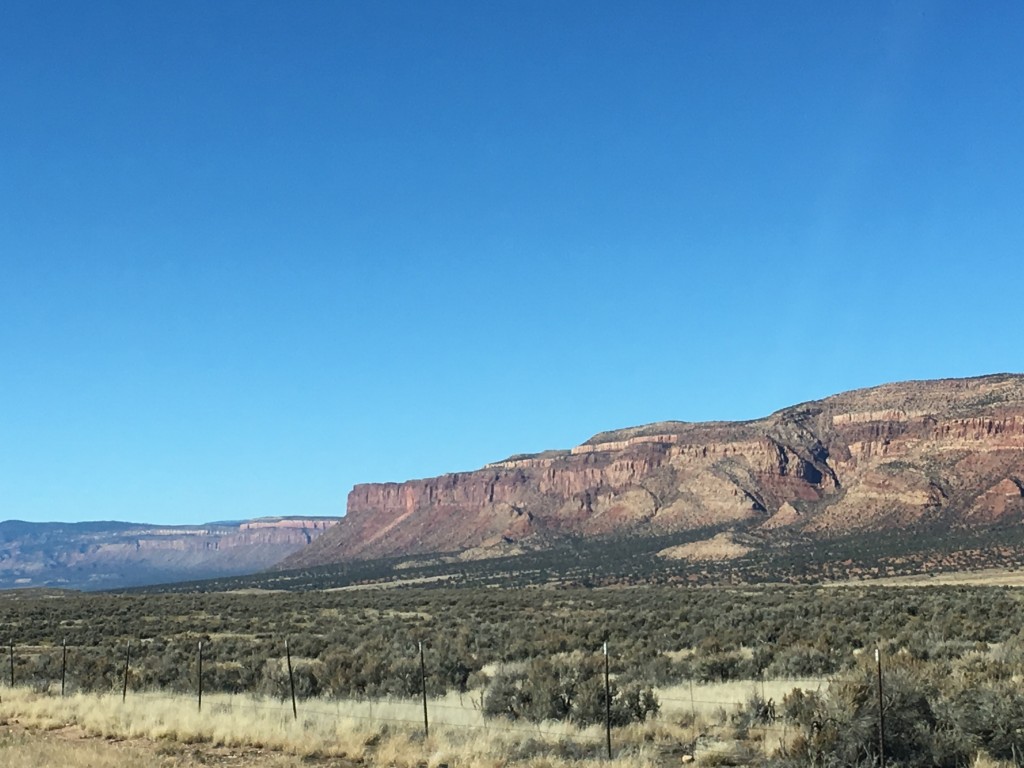 On The Verge
(or, "On The Edge", but then Stéphane would wail: "of glory!" à la Lady GaGa so we'll leave Verge in there and move along).
It's definitely taken longer than we had initially anticipated, but the extra months of searching and waiting have allowed us the time we needed to shift our priorities; re-organize what we thought we wanted our lives to look like. While the overall picture of how we see our lives playing out remains fairly intact, the backdrop is shiny and new. And completely unexpected.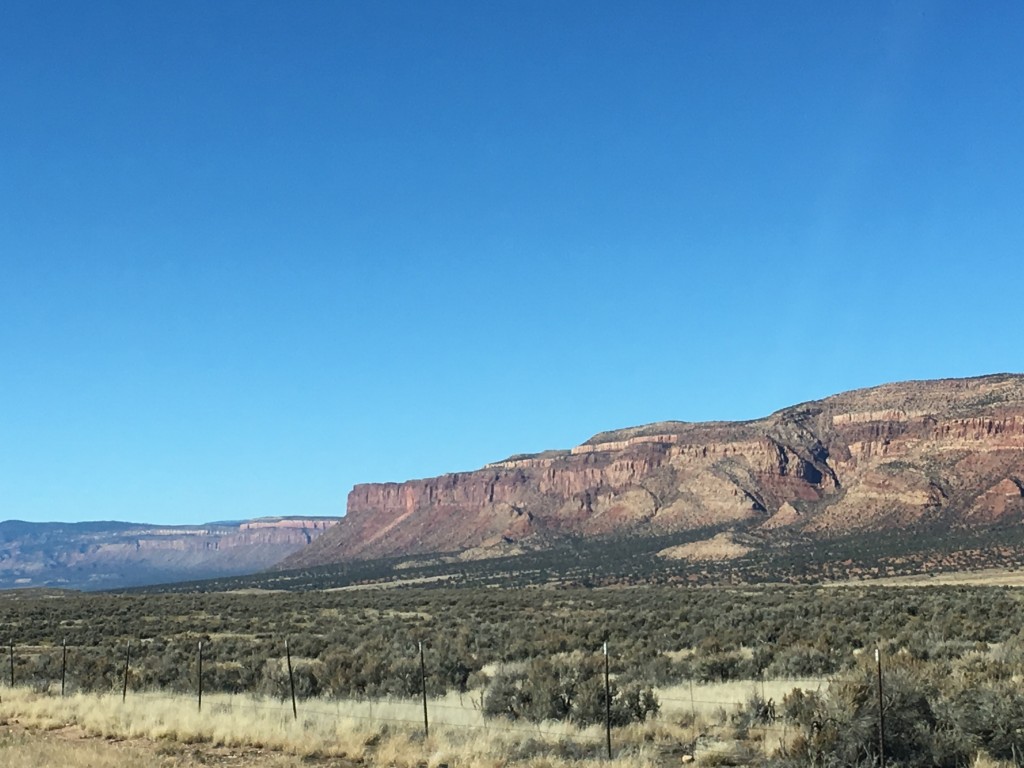 All of Stéphane's hard work to improve his pilot  cred has absolutely paid off. His updated resume gleams and – consequentially – his new phone —bought specifically because he was always asking, voice raised, "what's that you said?" of the previous model — chirps daily with potential futures.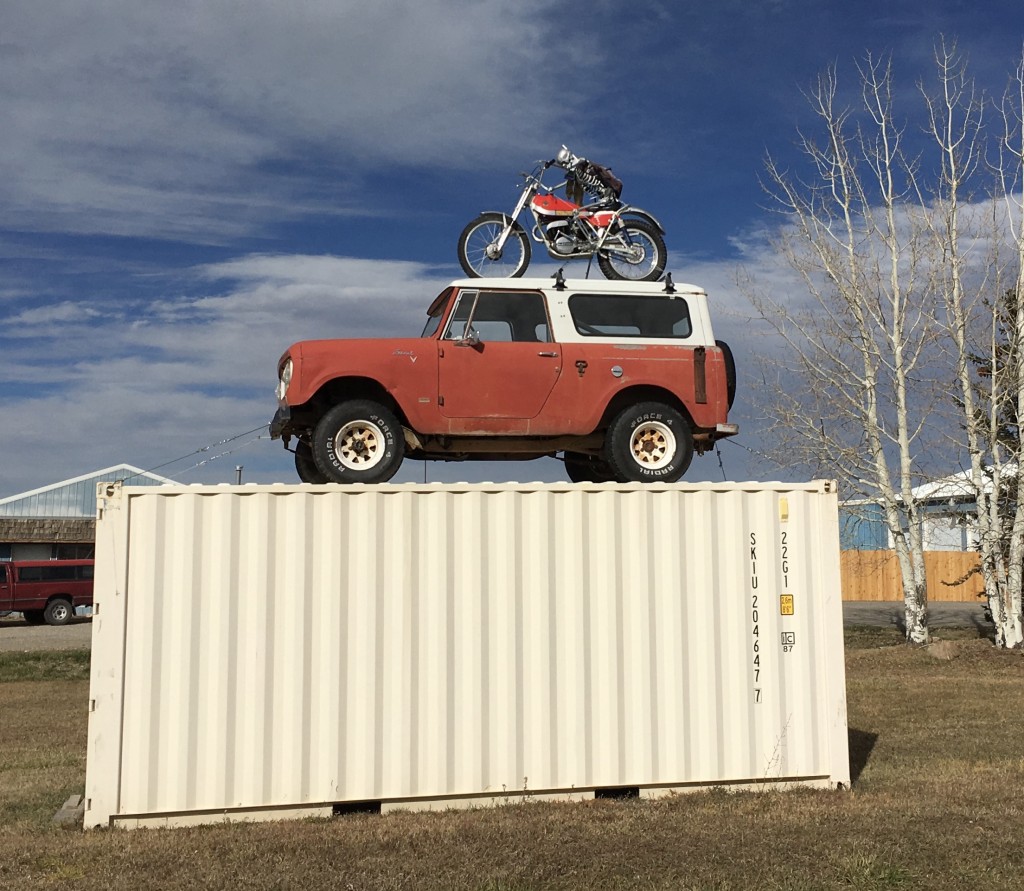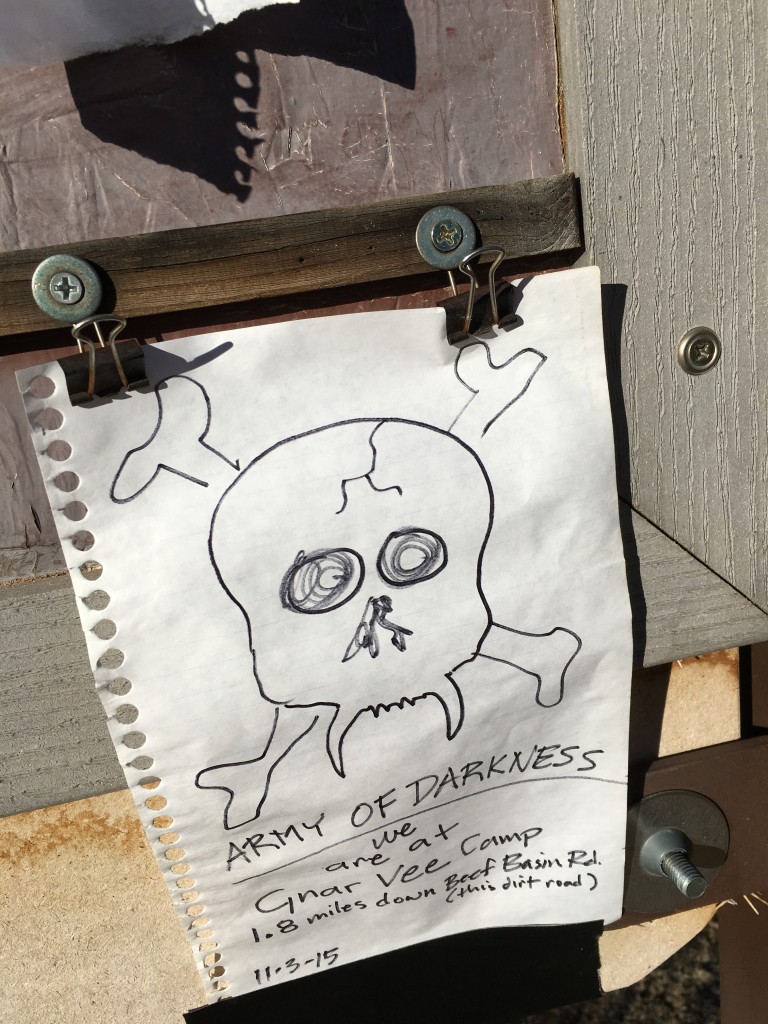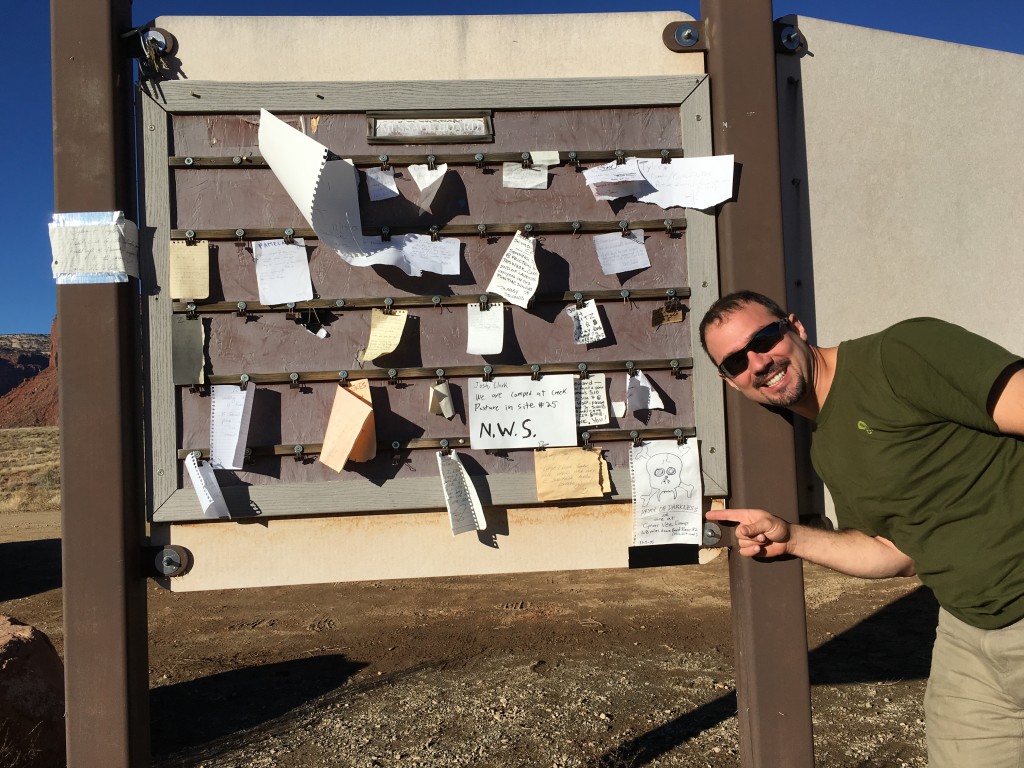 And so it seems that the last bit of 2015 will bring lots of beginnings and "news" and, as such, endings and "lasts". Lounging in The Great White Buffalo as I type this (sick with the crud) and staring out the dusty window at the familiar, warm red walls of Indian Creek, I wonder when we'll be back here next. And what our life will look like when we do return. Stéphane's out climbing right now. I imagine him placing gear in a crack, testing it, and moving higher – climbing in that confident, strong way that he has – and I wonder if he's thinking of lasts too. Today could be his last day climbing at Indian Creek. Tonight may be the last campfire shared with our friends here. And next week we may leave life as we know it in Montrose for good.
So even though I have the crud, I'll walk – and I may even run a little – down dusty Beef Basin Road this afternoon. I'll look up to my right at The Ruins wall and remember Halloween 2012, climbing with fairy wings, facing divorce, and worrying about how the rest of my life was going to play out. Maybe I'll make it far enough down the road to Way Rambo and my first climb ever at The Creek: I scampered up thirty feet or so, looked down and screamed "Tom, let me down!!".
Its cold outside but the sun, intense up in the perfectly blue sky (not a cloud), will keep me warm enough.